Effortless, sophisticated and glamorous, WOOBAR is the place to see and be seen for Hong Kong's in-crowd. This chic bar's whimsical interior design serves as a vibrant backdrop for electric parties in town. During the day, you can enjoy a cozy and private lunch or afternoon tea with plenty of healthy options. As the sun sets, the live DJ music at the bar starts along with happy hour. Join the party with pulsating beats from the city's DJs, our chic signature W Hong Kong cocktails and happy hour in chilled vibes. Detox. Retox. Repeat. The party never stops.
Cuisine: Light Fare
Setting: Chic and Fun
Dress Code: Bold and Witty
Smoking Permitted: No
Hours: 10:00AM - 1:00AM
FOR ENQUIRIES, PLEASE CONTACT
By phone: 852 3717 2889
By email: woobar.hk@whotels.com
WEDNESDAY WINE-DERLUST
AUGUST: A TASTE OF ITALY
If you're looking for a hump day treat, head over for our Wednesday Wine-Derlust and enjoy a variety of free-flow wines, cold cuts, cheeses and condiments! The electric vibe and killer music is the perfect setting to cheers to the rest of the week.
Every Wednesday
8:00PM – 10:30PM
HK$360 + 10% per person
For enquiries: 852 3717 2889 / woobar.hk@whotels.com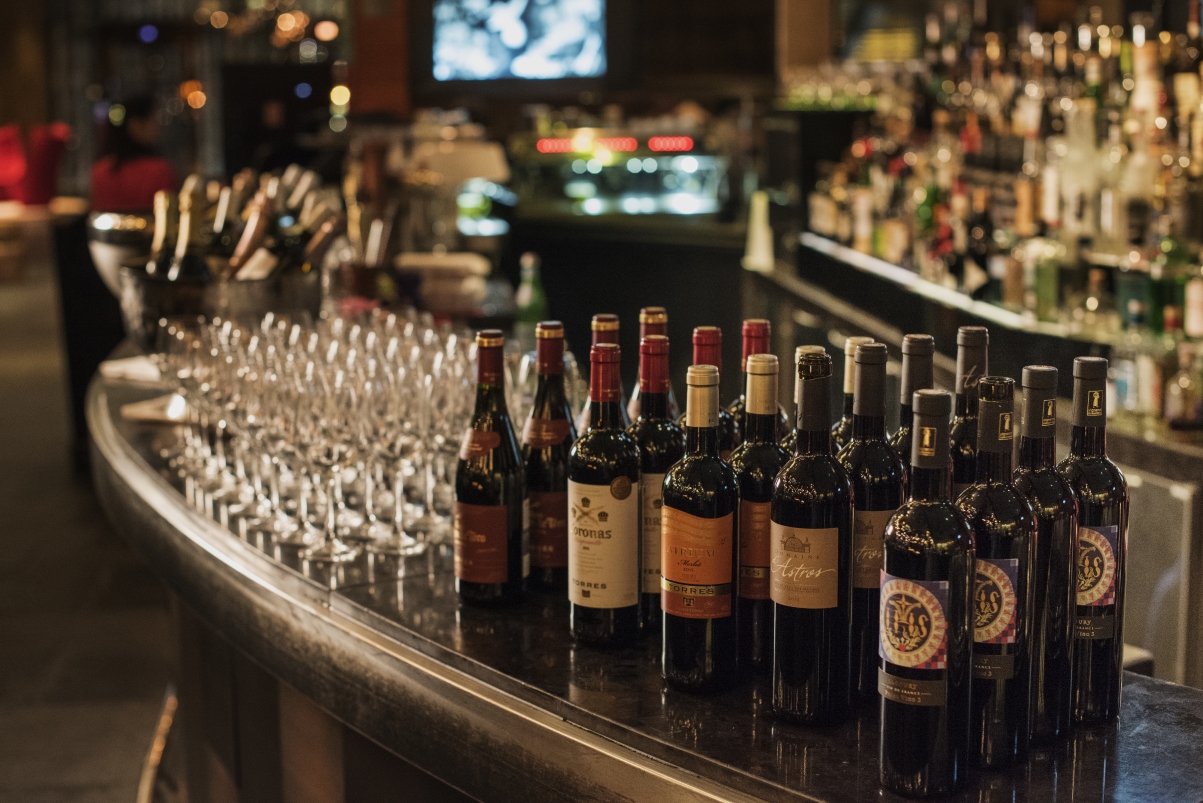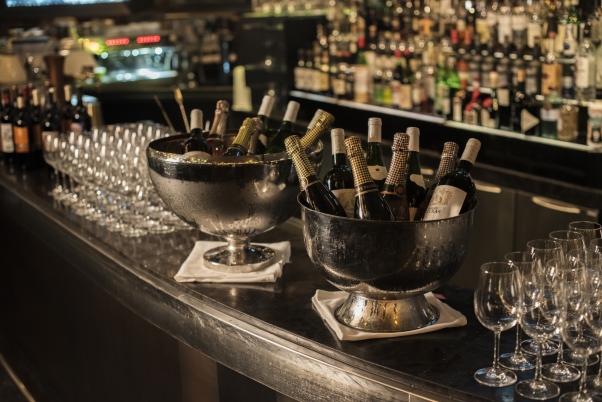 BEYOND COLORS
Let's feast your eyes and stomach while pushing the boundaries and colors by reveling in the one-of-a-kind afternoon tea concept by W Hong Kong and Japanese fashion brand EVISUKURO, the contemporary urban line from EVISU.
Available from May 21 till August 31, 2018
Afternoon Tea Set
Monday – Friday (Except Public Holidays), 2:30PM – 6:00PM
HK$438+10% for two persons
Afternoon Tea Buffet
Saturday, Sunday and Public Holidays, 2:30PM – 5:30PM
HK$360+10% per adult, HK$180+10% per child
Additional HK$250 with a bottle of selected wine
For enquiries: 852 3717 2889 / woobar.hk@whotels.com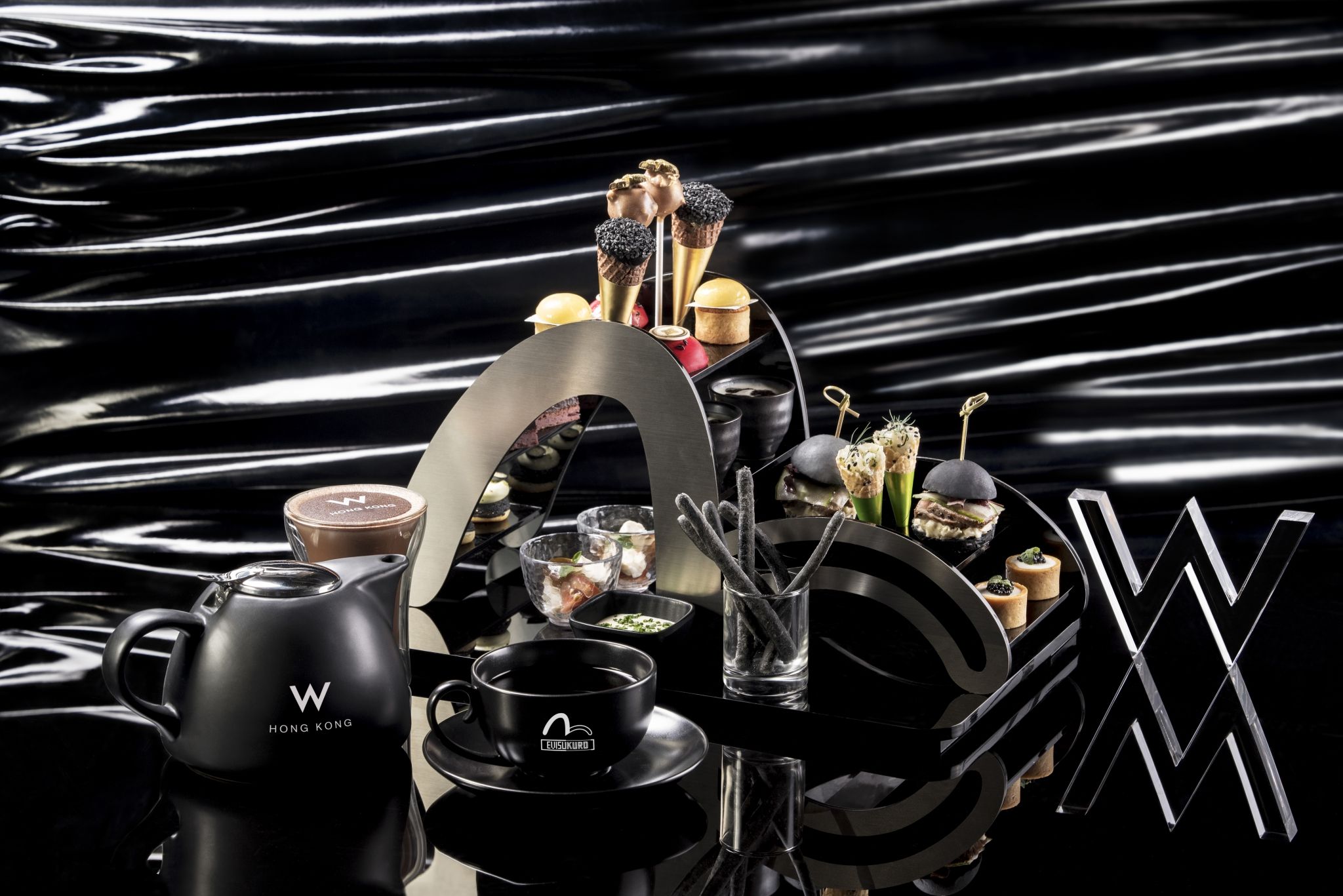 EAT A BOWL OF TEA
We couldn't be any more thrilled and proud of Calvin, Assistant Manager from WOOBAR who is 2nd runner up at The Marriott Liquid Masters Greater China Bartender Competition 2018! Have a taste of his winning cocktail - "Eat a bowl of tea" in July and August!

Available from now till August 31, 2018
For enquiries: 852 3717 2889 / woobar.hk@whotels.com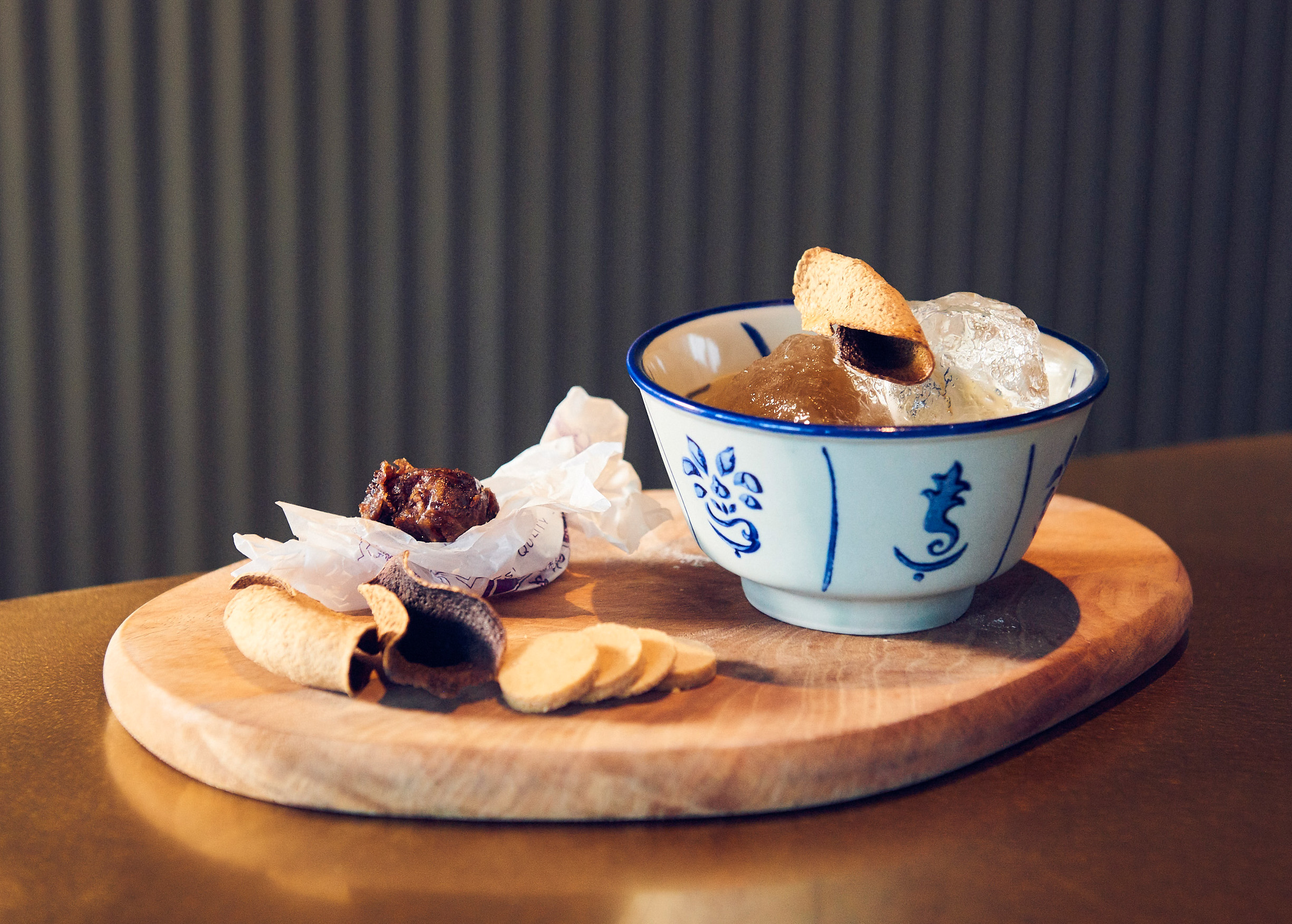 FLIGHT TO MEDITERRANEAN COCKTAILS
Summer is here and with it, those same feelings you get when slipping out to the coast of Italy for a summer vacation. But if your busy schedule means flying for 12 hours is not an option, why not come and join us at W Hong Kong instead? The premium Italian fragrance brand ACQUA DI PARMA, together with WOOBAR's talented team of mixologists have combined to come up with 3 new cocktails inspired by the Blu Mediterraneo collection. The result of this collaboration: an unrivalled sensory experience.
Forget about having to read plain old blackboard introductions or ingredients listed on paper, instead lift our innovative bell jars' paperless menu and let your olfactory senses decide your destination. We are looking for bold individuals to master our Flight to Mediterranean cocktail challenge. Are you daring enough to grab a seat on one of our daily exclusive cocktail flights?
Available from late July till August 31, 2018
What's inside:

Amused by ACQUA DI PARMA's Blu Mediterraneo collection, 3 new cocktails (HK$150+) are ready to take off. Let yourself soak in the rays of a golden Italian sun. Be tantalized by our sea-to-sky Mediterranean inspired aromas.
- Breeze from Tuscan Sea - inspired by CHINOTTO DI LIGURIA
- Ciao, Bellissimo - inspired by MIRTO DI PANAREA
- Mediterranean Sunset - inspired by FICO DI AMALFI


Experience the aroma menu, lift the bell jars paperless menu and let your sense of smell guide your heart to a drink of your choice.


Mediterranean cocktails flight
- 10 sets of cocktails flight (HK$320+) with all 3 cocktails served daily. Guests who precisely match both cocktails and fragrance will be given an X reward.
For enquiries: 852 3717 2889 / woobar.hk@whotels.com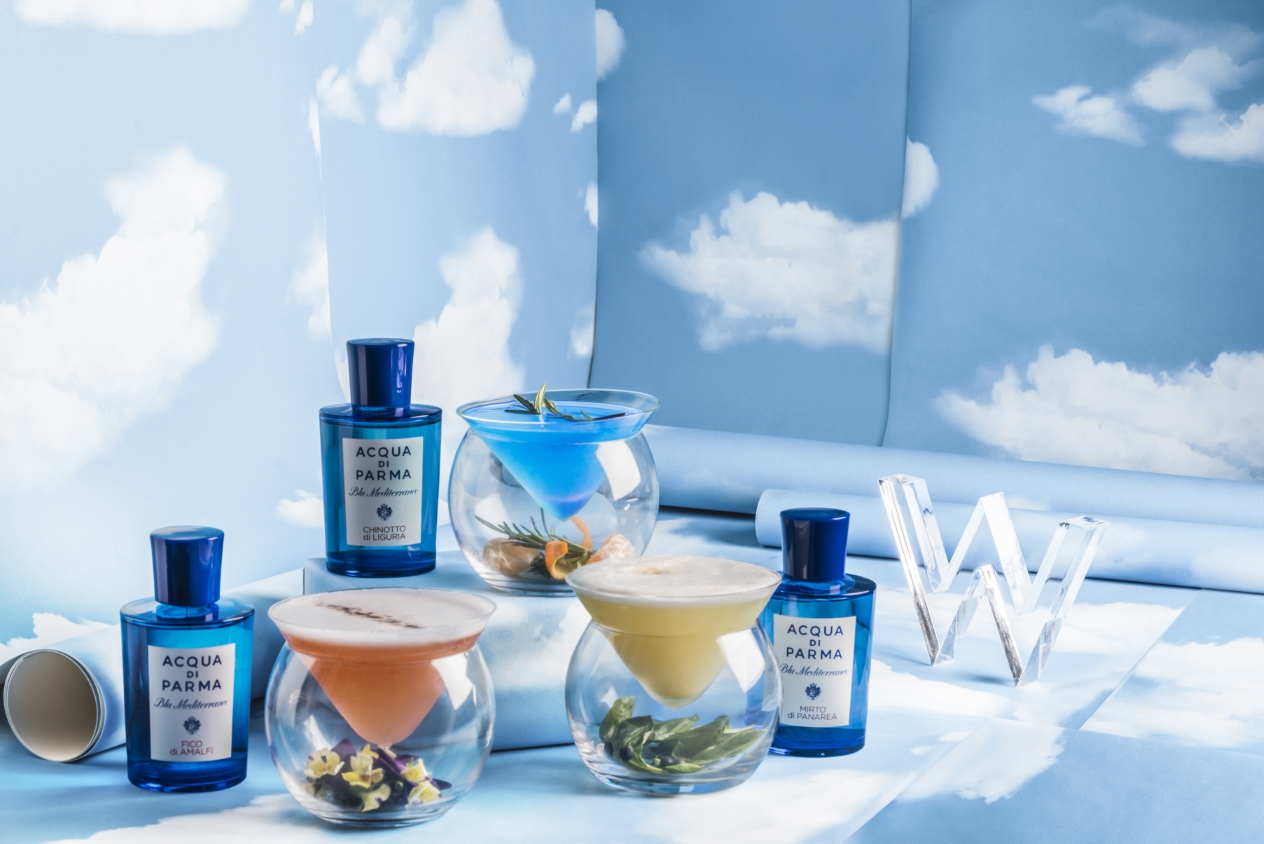 THE PERFECT AGE
Some things are proofed better with age, experience barrel-aged cocktails at WOOBAR for a distinctive cocktail journey. With every barrel it takes a month to age, and no two barrel-aged cocktails are the same, so savour it all to discover your favorite taste.
Rob Roy
Auchnagie classic selection | antica formula vermouth | angostura bitter
Le Tribute Old Fashion
Le tribute gin | simple syrup | angostura bitter | orange bitter | down
Lost Barrel
Lossit classic selection | cherry herring | dom Benedictine | peychaud's bitter | up
Available everyday of the week.
HK$150+10% per barrel-aged cocktail

For enquiries: 852 3717 2889 / woobar.hk@whotels.com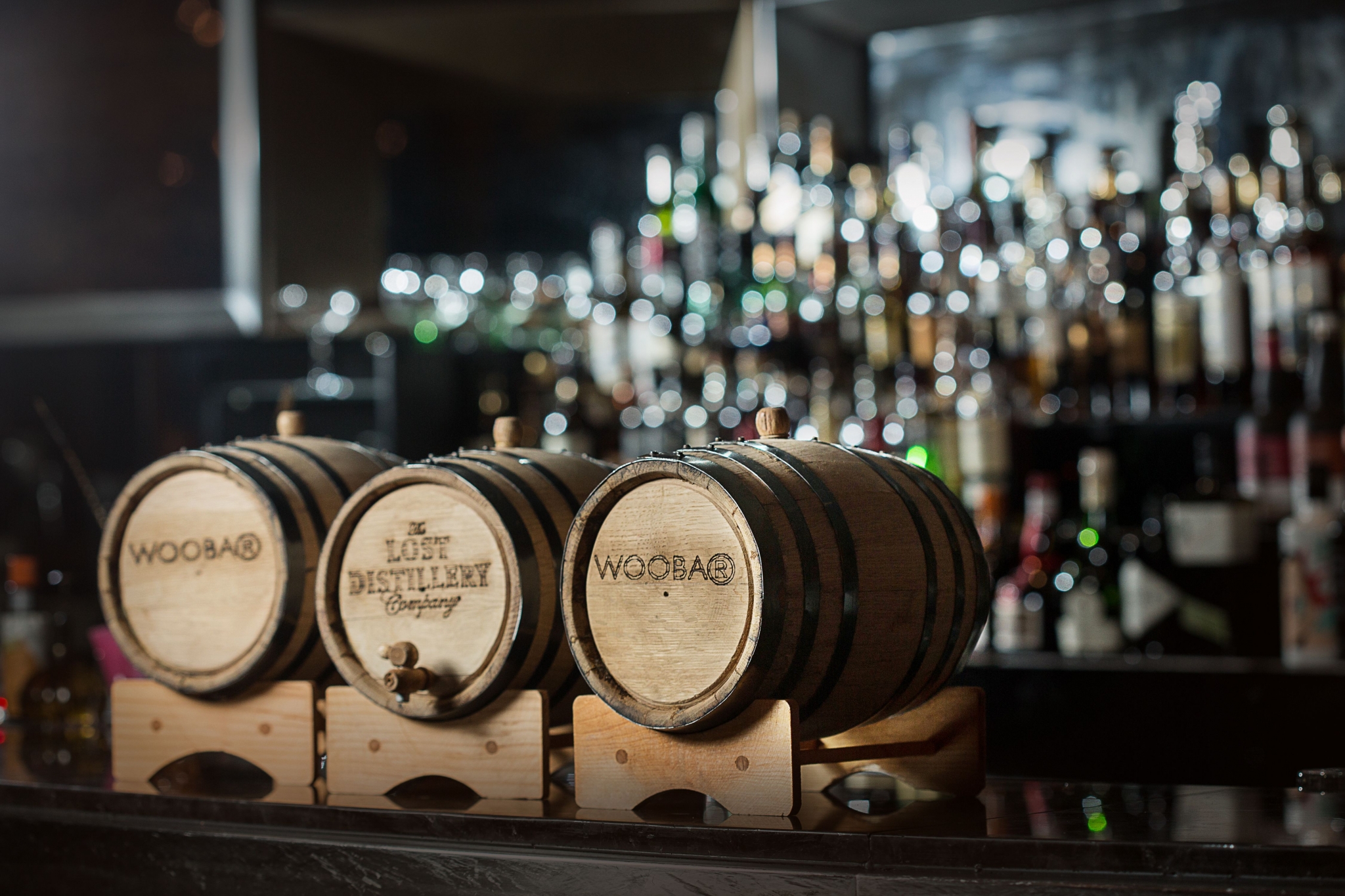 WHISKY BUSINESS
Take a flight at WOOBAR as we introduce our newest whisky flight from the Lost Distillery, whiskey brands from all over Scotland. Each sip will bring you a dose of Scottish history, what's more, we've selected some delectable tapas for the perfect pairing to your flight.
Available everyday of the week.
For enquiries: 852 3717 2889 / woobar.hk@whotels.com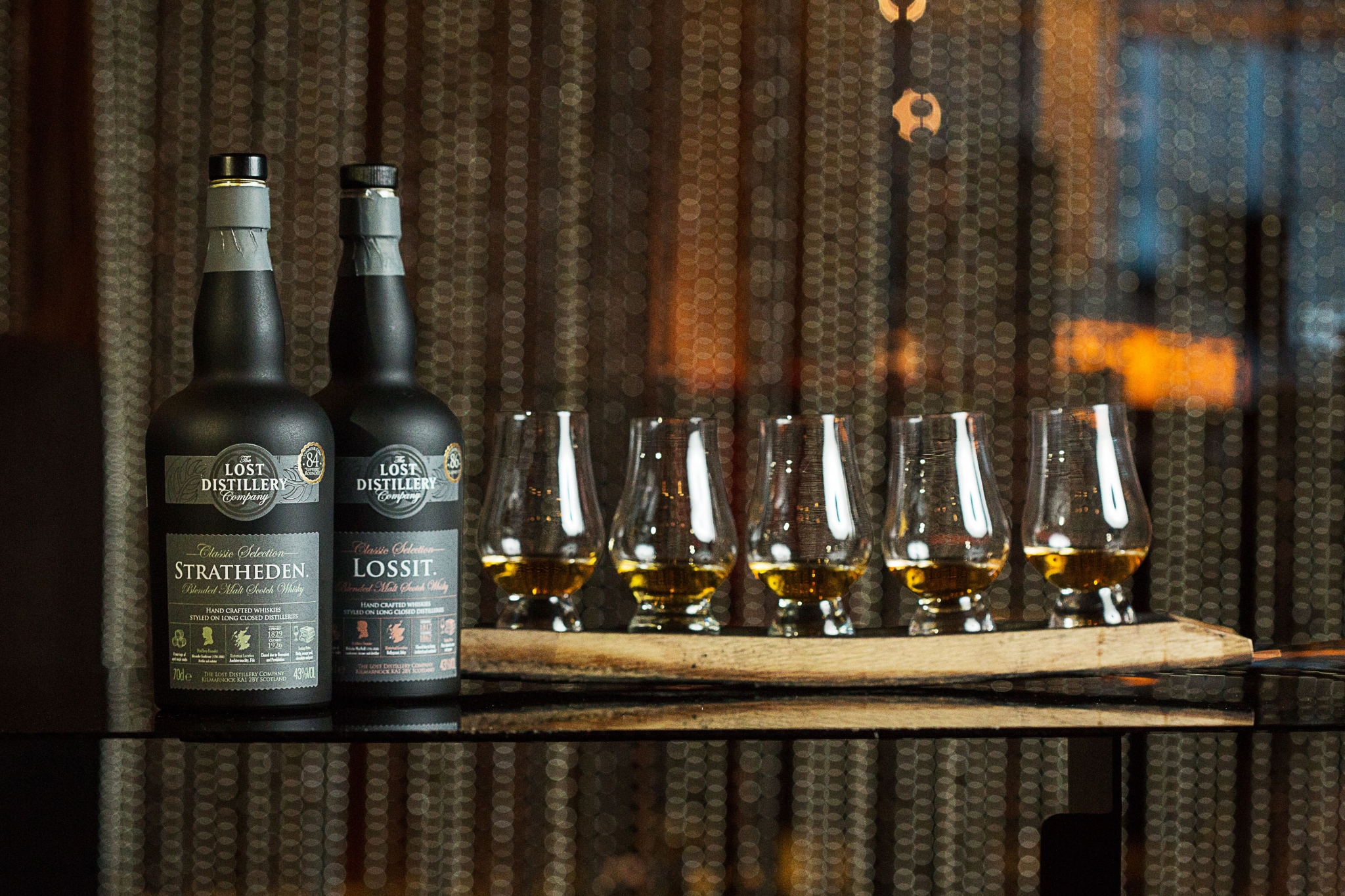 WOOBAR A-LA-CARTE
WOO YOUR TASTE BUDS WITH WOOBAR'S À LA CARTE MENU!
Order your favorite dish from our a la carte menu such as fish and chips, mini burgers and many more !
Monday to Sunday
11:00AM - 1:00AM
For enquiries: 852 3717 2889 / woobar.hk@whotels.com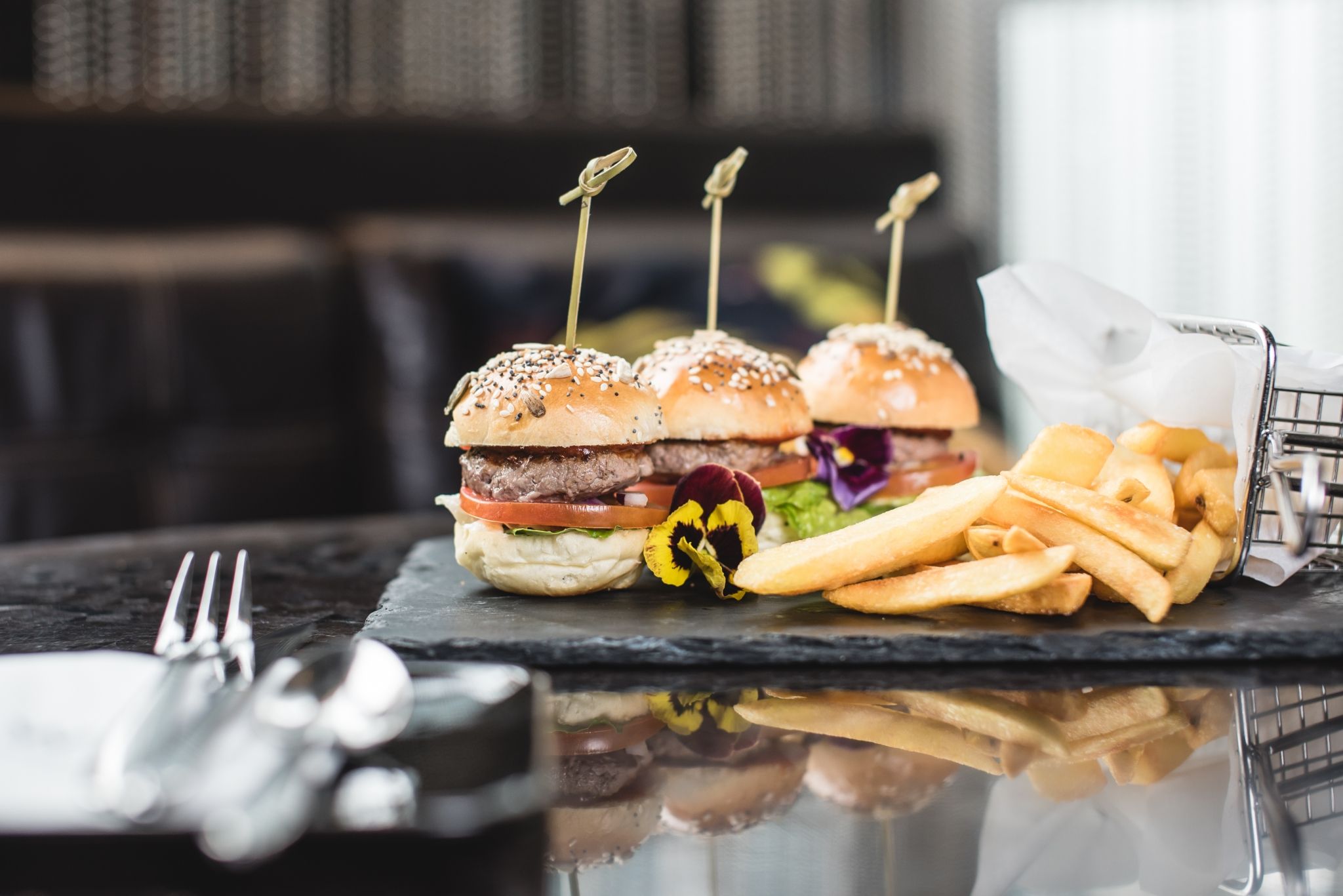 SEMI-LUNCH BUFFET
YOUR ULTIMATE BUSINESS OR CASUAL LUNCH!
With our large variety of salads and antipasti, along with our regularly updated main course, start the day right with our semi-lunch buffet availably from Monday to Friday!
Monday to Friday (except Public Holidays)
12:00PM - 2:00PM
HK$248 + 10% per person
For enquiries: 852 3717 2889 / woobar.hk@whotels.com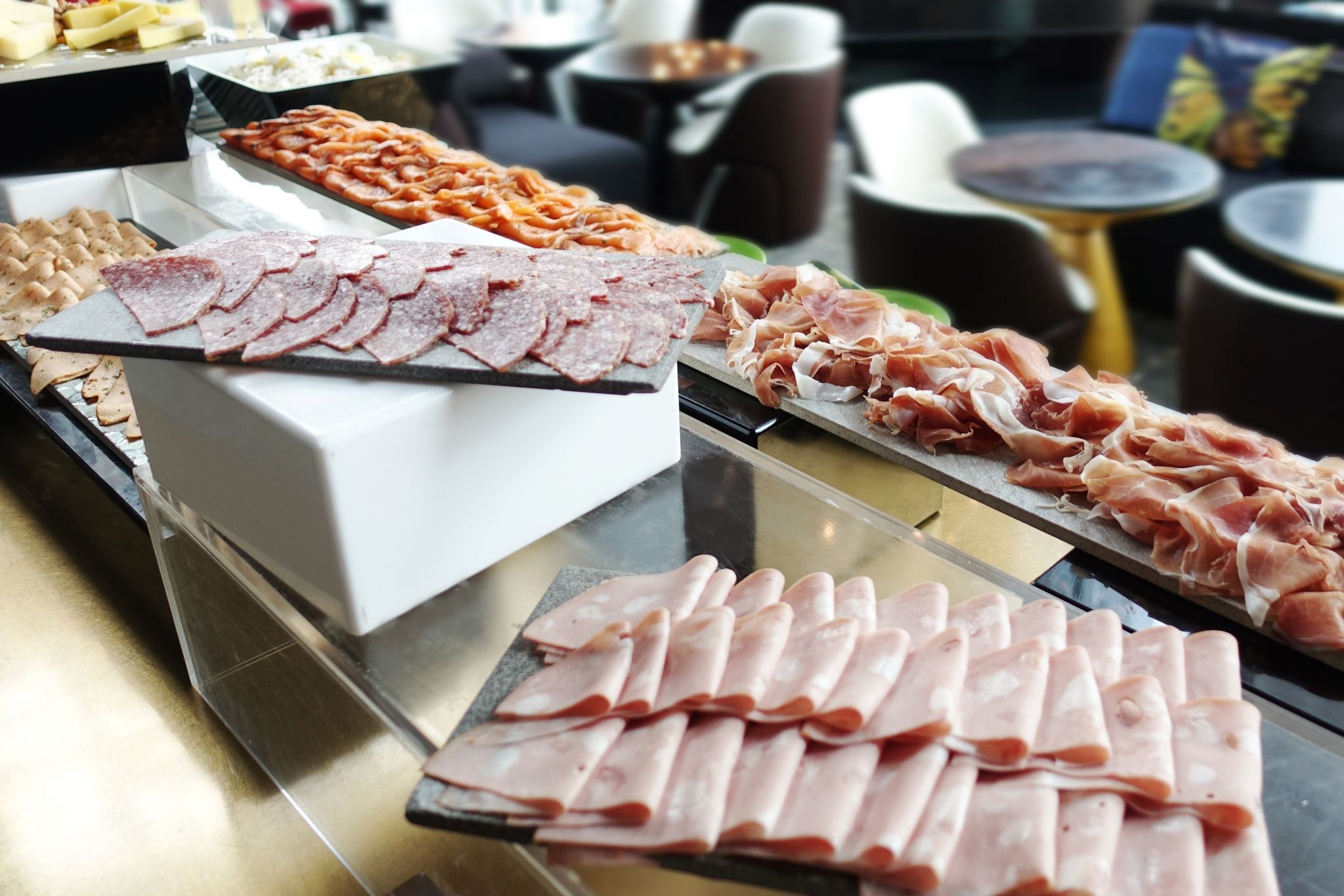 WOOBAR HAPPY HOUR
BUY ONE GET ONE
Let's be frank, there's no better motivation to getting all your work done on time than a little post-work libation. Cheers !
Monday to Friday
5:00PM - 7:00PM
For enquiries: 852 3717 2889 / woobar.hk@whotels.com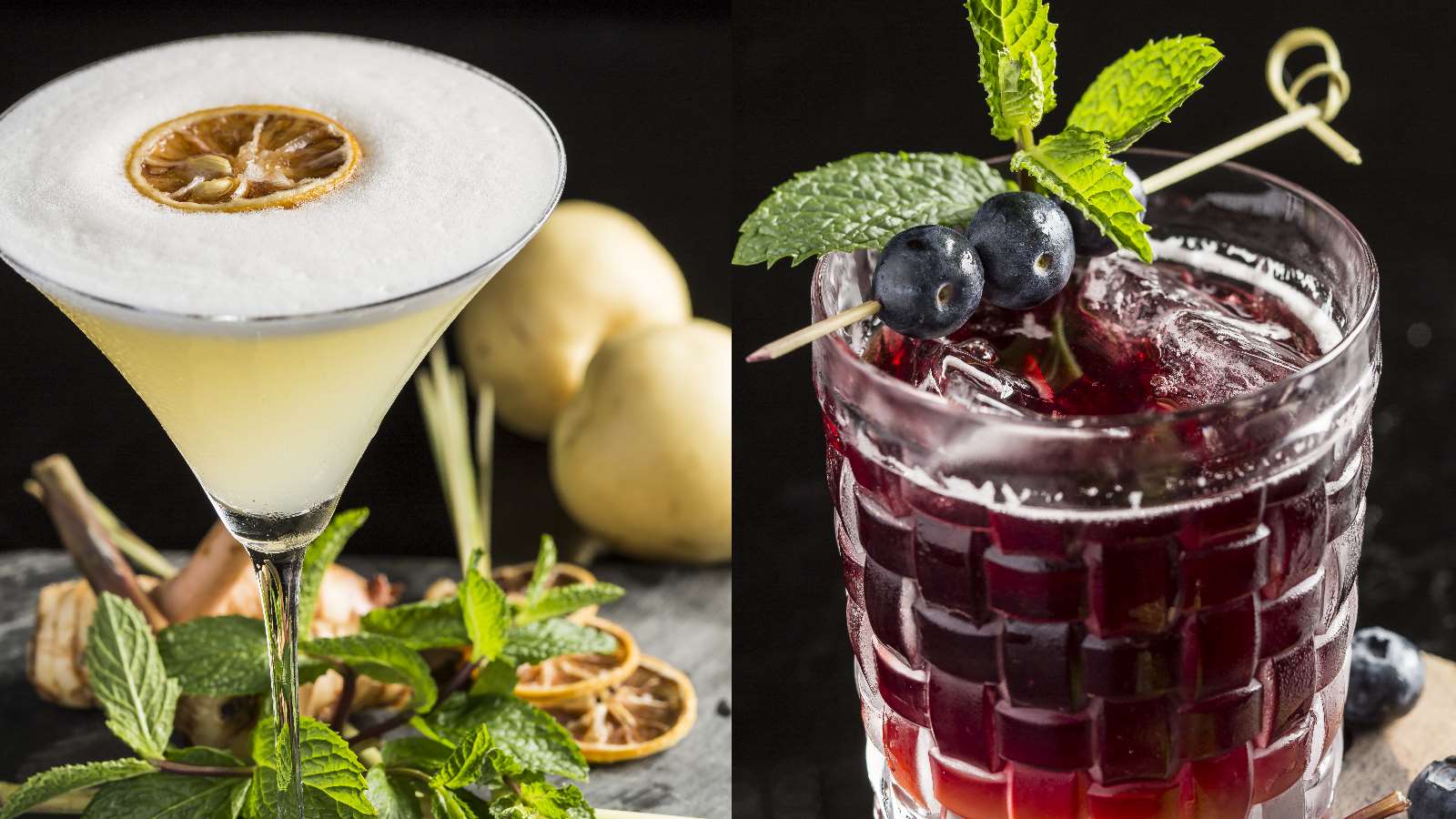 W HONG KONG INSIDER PRESENTS SUNDAY SESSIONS
Join us at Sunday Sessions by W Insider Yvonne Chin, and recover from the weekend parties over specially crafted monthly cocktails along with fresh DJ beats.
Yvonne may be spilling some insider secrets after having a drink (or two). Don't miss out!
PERIOD
Every first Sunday of each month
6:00PM - 9:00PM

SUNDAY SESSIONS COCKTAILS
HK$100+10% per glass

For enquiries: 852 3717 2889 / woobar.hk@whotels.com