EAT, PLAY, REPEAT
WOOBAR's Afternoon Tea Collaboration with MOSCHINO Takes The Spotlight
#whkxmoschino #whongkong #WOOBARHK
Leave it to W Hong Kong to throw a fashionable afternoon tea party. Always on the lookout for what's new and next in fashion, music, design and fuel, W Hong Kong is taking its flair for fashion to a whole new level with global fashion brand MOSCHINO.

Moschino's trendsetting style and lighthearted attitude is the perfect match for WOOBAR's cheeky and quirky signature high (afternoon) T. W Hong Kong's Culinary Director Chef Alain Allaire has created a variety of chic cakes, biscuits and treats inspired by some of MOSCHINO's most iconic designs.
THE SWEETS
Make sure to savor every sweet fashion moment with our MOSCHINO iPhone 7 case chocolate biscuit featuring their cult teddy bear, white chocolate high heel and classic vanilla fondant sponge cake in the shape of the brand's white and black signature leather shopping tote. Who knows? You might even find some inspiration for your next shopping spree.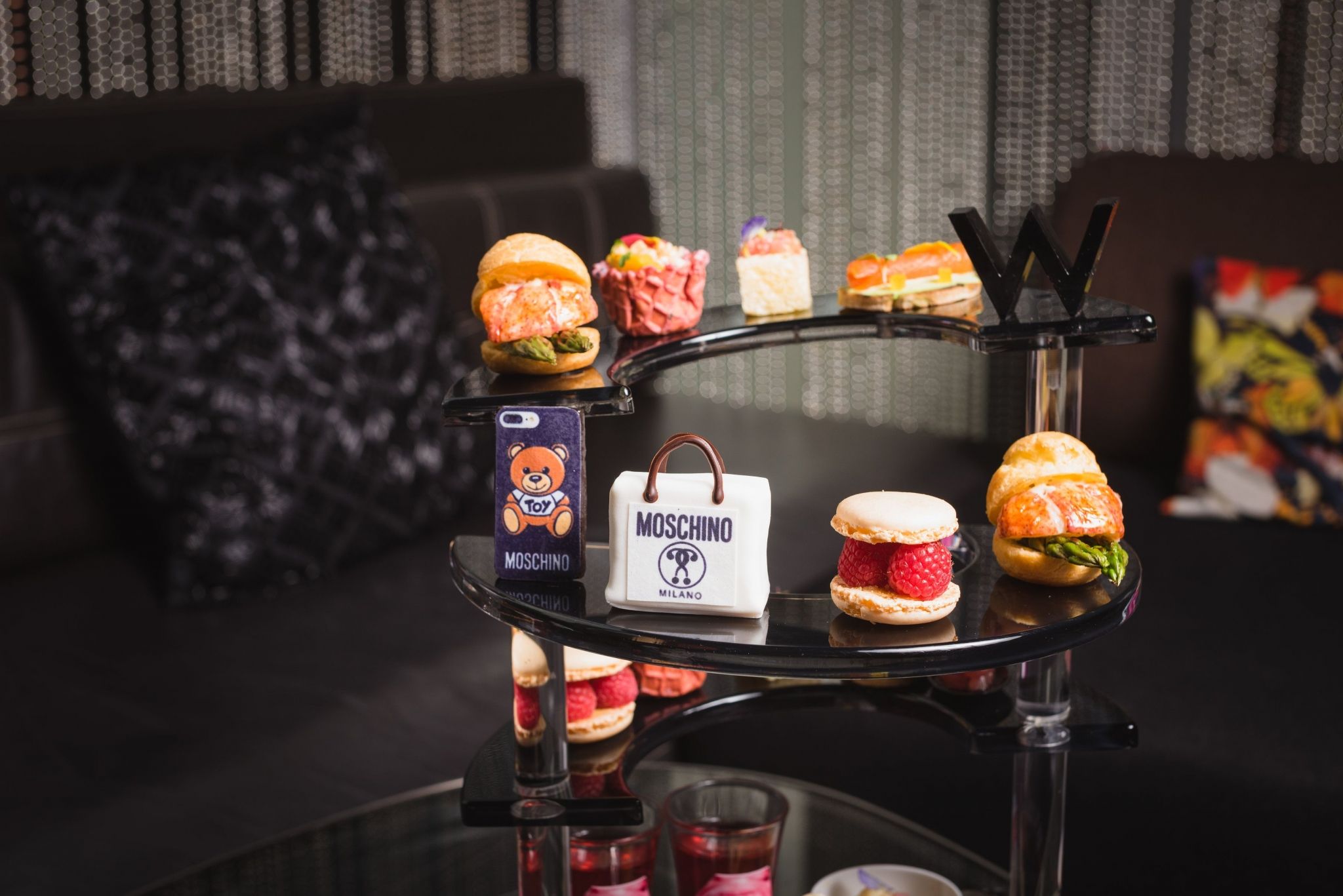 THE SAVORIES
The savory bites are just as captivating with luxurious mini miso lobster rolls with roasted asparagus and a fun twist on a smoked salmon crostini with green tea cream cheese and passion fruit jelly. Other delicacies such as sesame tuna tartar with shiso crisp, and beef pastrami spring potato salad with pommery mustard.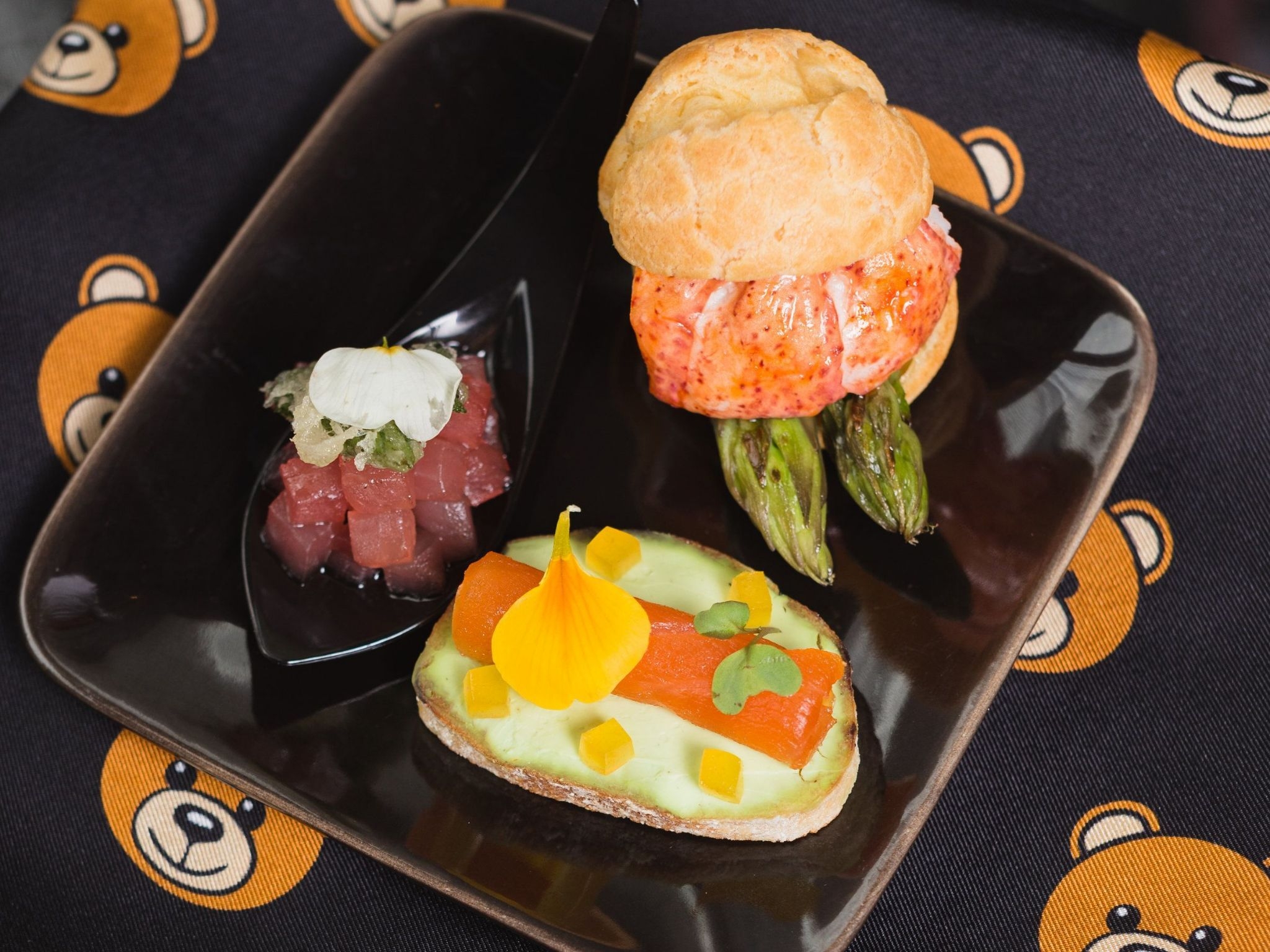 BOOK NOW
4/5/2017 ~ 5/31/2017
Afternoon Tea Set
Monday – Friday (except public holidays)
2:30pm – 6pm
HK$418 + 10% for two
One Moschino miniature "Pink Fresh" perfume gift (limited offer, first come first serve)
Afternoon Tea Buffet
Saturday – Sunday & Public Holidays
2:30pm – 5:30pm
HK$330 + 10% per person
One Moschino miniature "Pink Fresh" perfume gift (limited offer, first come first serve)
Reservations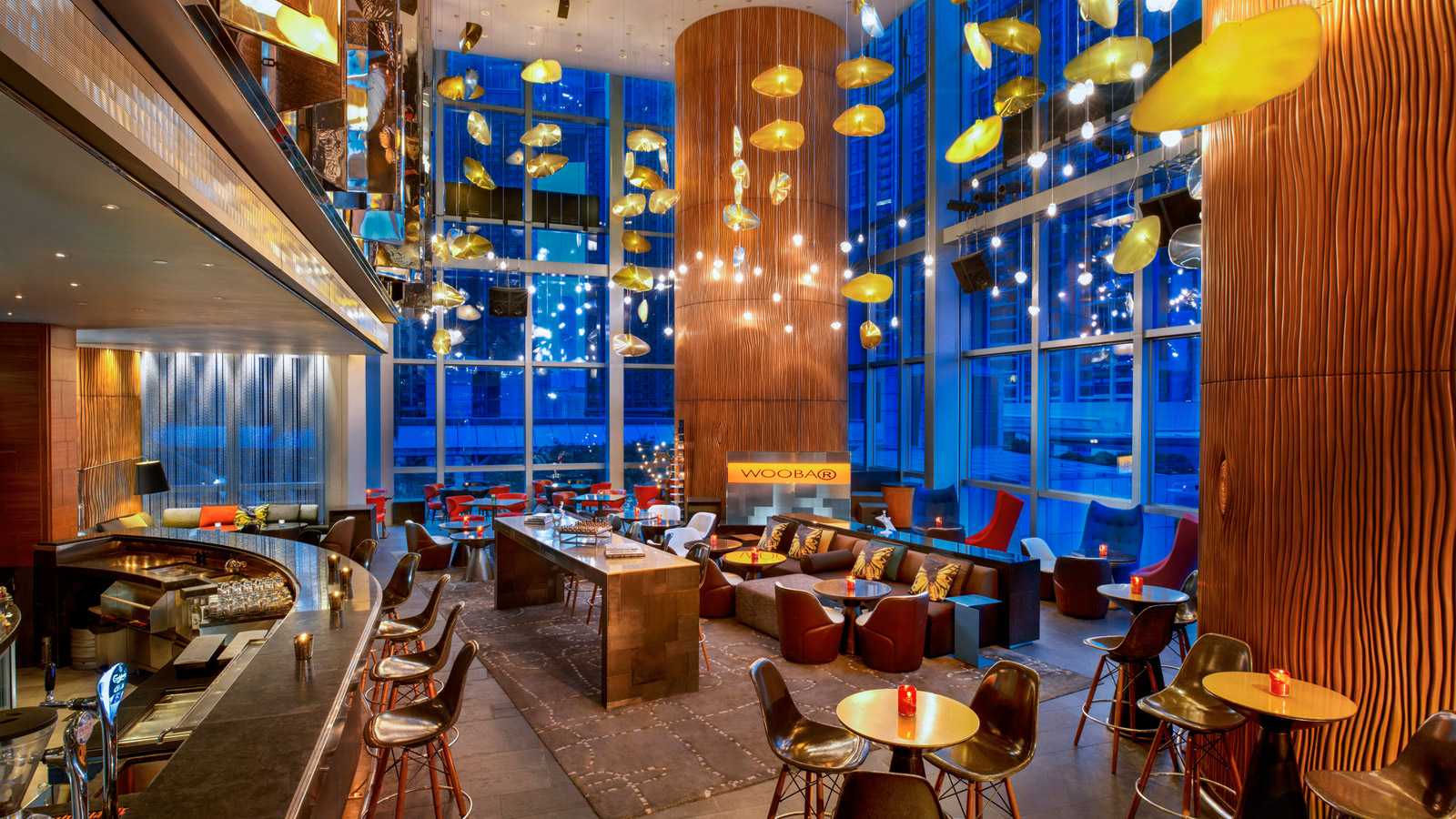 WHAT'S MORE?
WEEKLY MOSCHINO GIVEAWAYS
While you are enjoying the T Set, don't forget to scan the QR code on our berrylicious cupcake to be entered in our exclusive giveaway campaign. Simply fill out your details and you'll receive:
An exclusive buy one get one free on WOOBAR's spring cocktails and mocktails
5% off on regular-priced items and 10% off on regular-priced items when you purchase HK$10,000 or above at MOSCHINO's Elements Store. (Elements at Shop 1058)
You'll also be entered into a lucky draw where one winner will be chosen each week to win exclusive accessories from MOSCHINO from April 5 to May 31 2017.
(terms & conditions apply)