Discover Hong Kong's Outlying Islands
Take a short trip from the hustling urban lifestyle and discover Hong Kong's island culture, complete with historic fishing villages, remote beaches, spectacular hiking trails, and authentic food. Here are four of our favourite outlying islands in Hong Kong that await exploration.
Lantau Island – Large, Lavish, Limitless
The largest of the outlying islands will most likely be the very first island you step on as it is home to Hong Kong International Airport. While the route from the airport to hotel along the northern island provides spectacular scenes of concrete urbanization with green-hilly backgrounds, it is merely a glimpse of the vibrant sights, activities, and landmarks that the island beholds.
Whether you are a shopaholic, foodie, history buff, hiker or beach-lover, the island has it all. In fact, there is so much to see that you might require multiple day trips to truly indulge in the plethora of attractions on the island which include:
Attractions
Cable cars going up to Ngong Ping Village: The home of the staggering 34-meter-tall Tian Tan Big Buddha and the remote Po Lin Monastery hidden away by lush mountains. This majestic landmark draws pilgrims from all over Asia.
Hong Kong Disneyland: Established in 2005, the park quickly became the focal point of tourism, with themed attractions offering an immersive experience for all ages.
Lantau Peak: At 934 meters high, it is the highest point on Lantau Island and second highest peak in Hong Kong. Offering breathtaking views on the way, the hike makes for an excellent journey to refresh the mind and energize the body.
Historic Sites
Tai O Fishing Village: Take a step through time and visit this picturesque village comprising remarkable stilt houses, coastal settings framed by mountains, colourful harbour, and a traditional seafood market.
Tung Chung Fort: A historic military fortress built in 1832 to defend Hong Kong against the invasion of English troops and pirates is now one of the most popular attractions on the island. Snap a picture with one of the fully intact muzzle-canons for an unforgettable memory.
Beaches and Food
Discovery Bay: This ocean-front destination draws you in with the promise of gourmet beach side indulgence with over 20 diverse dining establishment offering 180-degree ocean-views in an alfresco setting overlooking a 400-meter-long tranquil beach, but delivers on much more with unobstructed views of Disneyland's spectacular fireworks that occur nightly after 8 pm.
Mui Wo: This quiet little town is an ideal launching pad to explore the rest of the island. It is most famously known for its beach and succulent seafood offered at a selection of Chinese and international restaurants.
Cheung Chau – Idyllic, Immersive, Inviting
Although it is one of the smallest outlying islands in Hong Kong, it certainly is one of the most idyllic. A harbour teeming with colourful scurry of fishing vessels, a waterfront promenade beaming with local restaurants, ancient rock carving, a mini great wall, and caves that once hid pirates, all make the island an excellent day trip destination.
Explore an array of souvenir shops and stands selling knick knacks and food. Stroll around the island at your own leisurely pace, or bike around the island (for only $10/hour) to truly amplify the experience.
The island also plays host to one of the oddest festivals in Hong Kong - The Cheung Chau Bun Festival. Each year, in the fourth lunar month, thousands of locals and tourists gather to watch hundreds of participants claw their way up a 60-foot Bun Tower to pluck off bags of plastic buns.
The atmosphere is nothing short of electrifying - mingle with the locals and get a taste of local delicacies, watch dragon dances performances through the streets, and enjoy the carnival that goes on until late.
Even the journey to and back from the island is remarkable as you leave and approach Central pier amidst the stunning skyline of Hong Kong, creating excellent opportunities for wide angle shots of the city.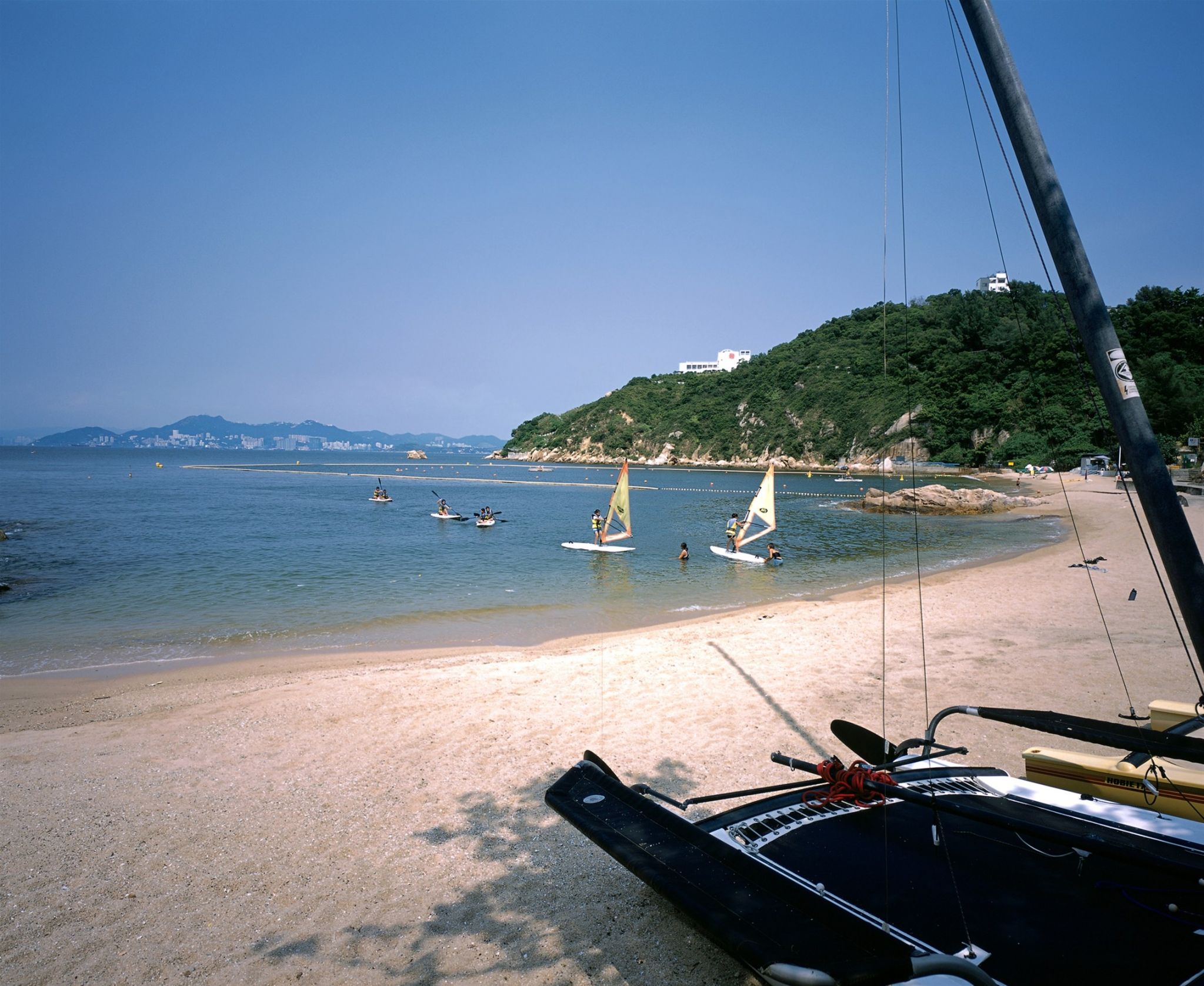 Lamma Island – Tranquil, Tantalizing, Tasty
Hong Kong's third largest island offers a laid-back atmosphere alongside fishery customs and traditions, nestled within a spectacular array of natural wonders. It is a complete contrast to the tumult of the city just 20 minutes away.
Lamma Island is famous for its gleaming beaches, stunning hiking trails, signature fishing farms, explorable Kamikaze Cave, and the main town area consisting of little lanes lined with souvenir shops, fresh food markets, cafes, and restaurants. So, if you have a day or just a few hours to spare, hop on a ferry and infuse your Hong Kong adventures with a day of island hopping.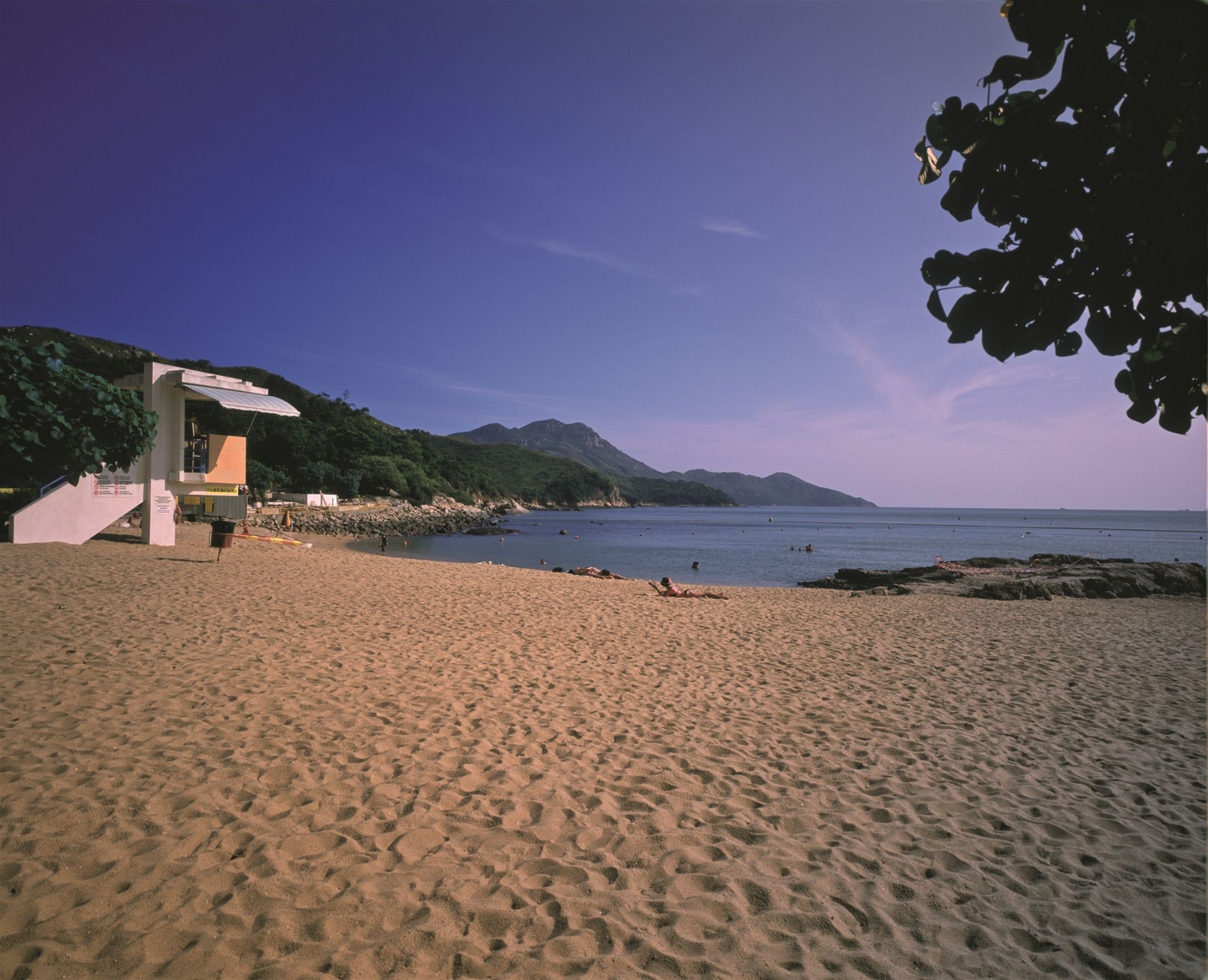 Peng Chau – Charismatic, Calm, Captivating
This little gem, located just off the coast of Lantau Island, offers unspoiled wilderness, noiseless habitation, and a laidback lifestyle. Its most famously known for the Finger Hill hiking trail which rewards hikers with a spectacular 360-degree view of the South China Sea and on clear days, the impressive Tsing Ma Bridge and Hong Kong Disneyland on the horizon.
If you are looking to find your inner zen amid ocean views and deserted beaches, then Peng Chau Island is the perfect retreat. It takes about 40 minutes to get here on a Ferry from Central (Pier 6).