When the stress of the world is weighing you down, it's time to hit the gym with all you've got! Head to FIT, our fully equipped and 24-hour gym on the 73rd floor, to burn off some of the stress high up in the clouds.
FIT Gym Hours:
In-house guest: 24 hours daily
FIT/WET members: 6:00AM - 10:30PM daily
Personal trainers and Yoga instructors available by appointment from 6:00AM - 10:30PM daily
WET Hours:
Equipment:
Brand: Technogym
Type: Treadmills, elliptical machines, stationery bikes, weight machines and free weights
Contact Info:
Access:
In-house guests & FIT/WET members exclusive
GET WET®
KEEP COOL IN THE HIGHEST OUTDOOR POOL IN HONG KONG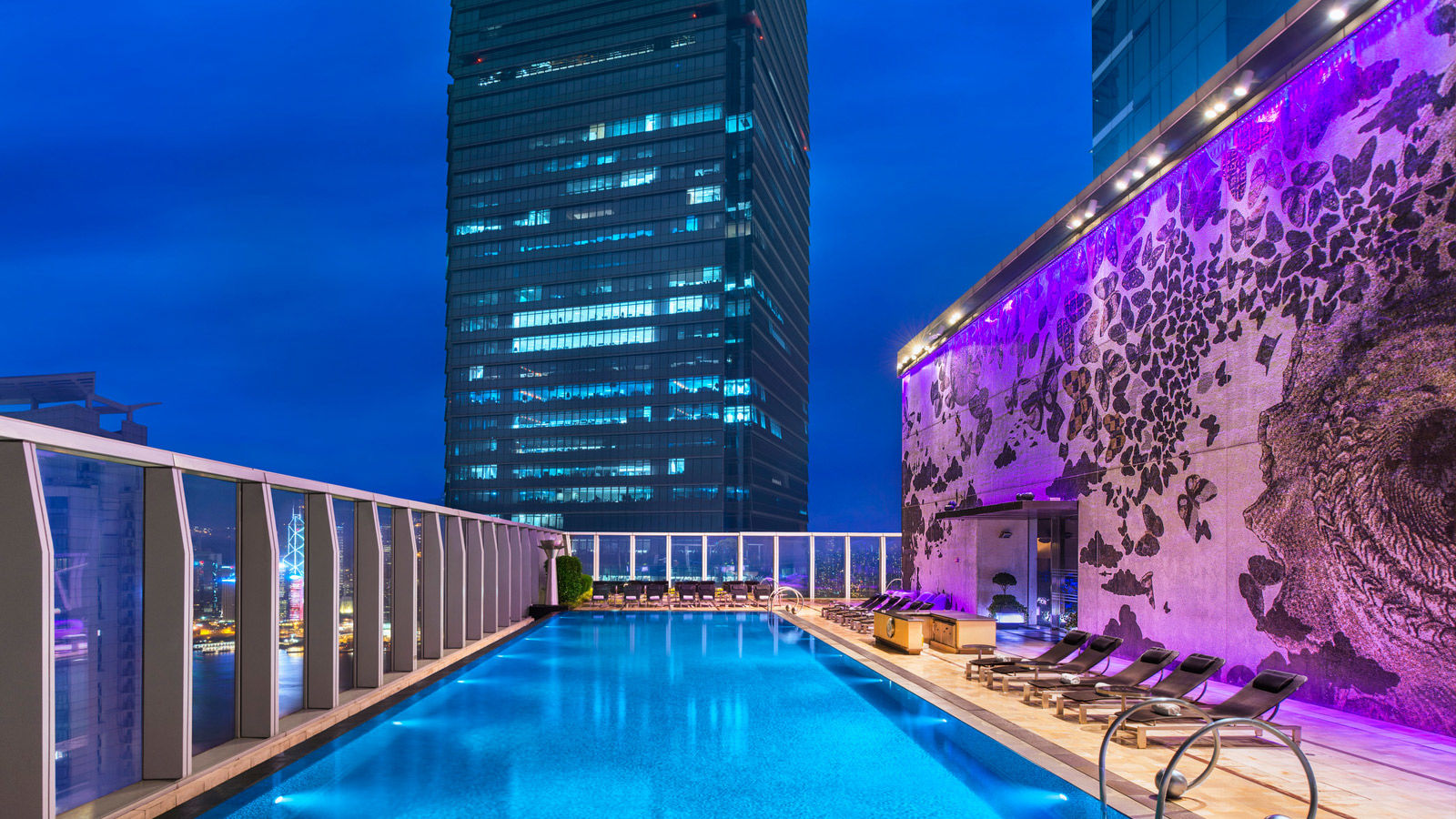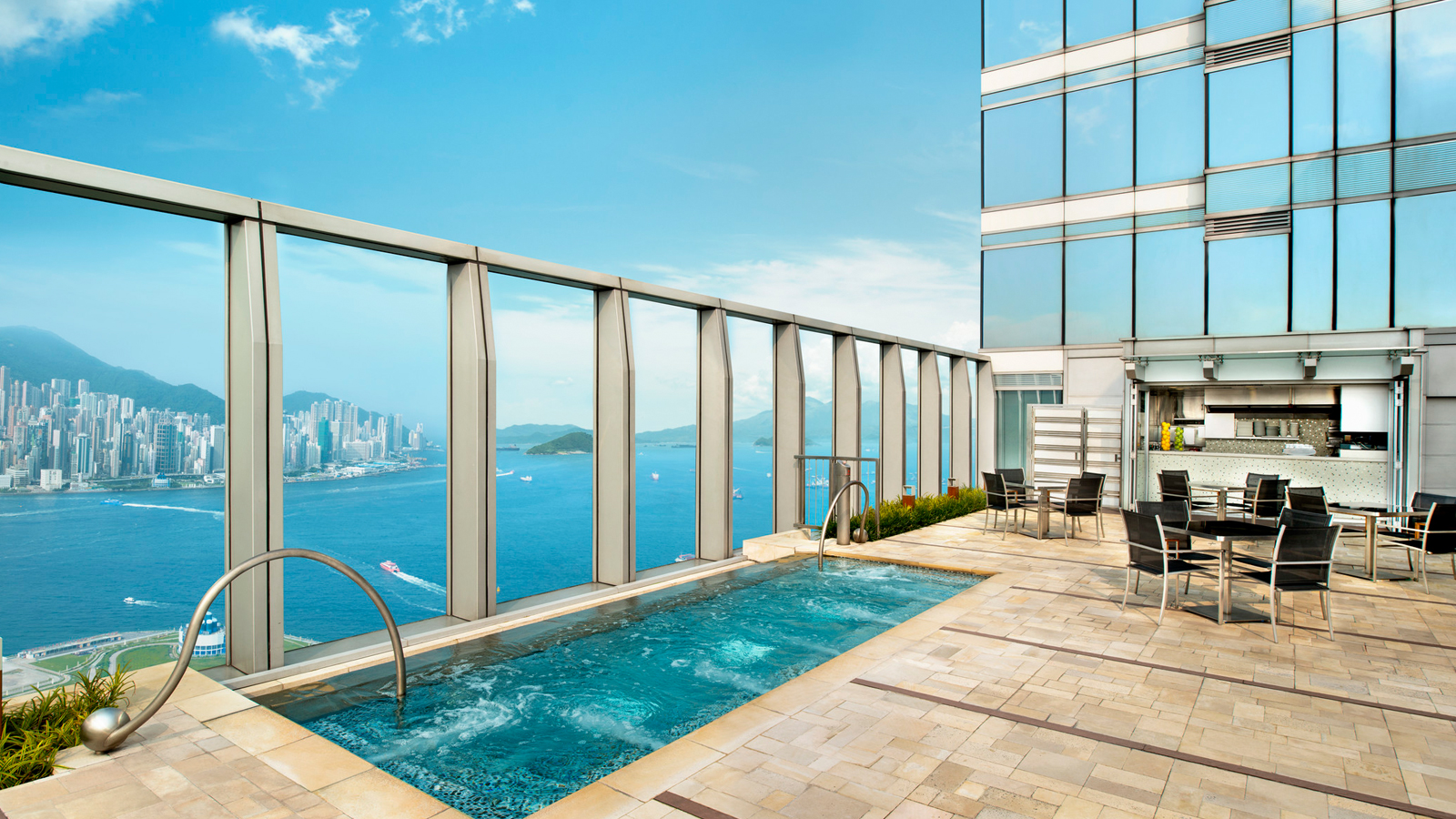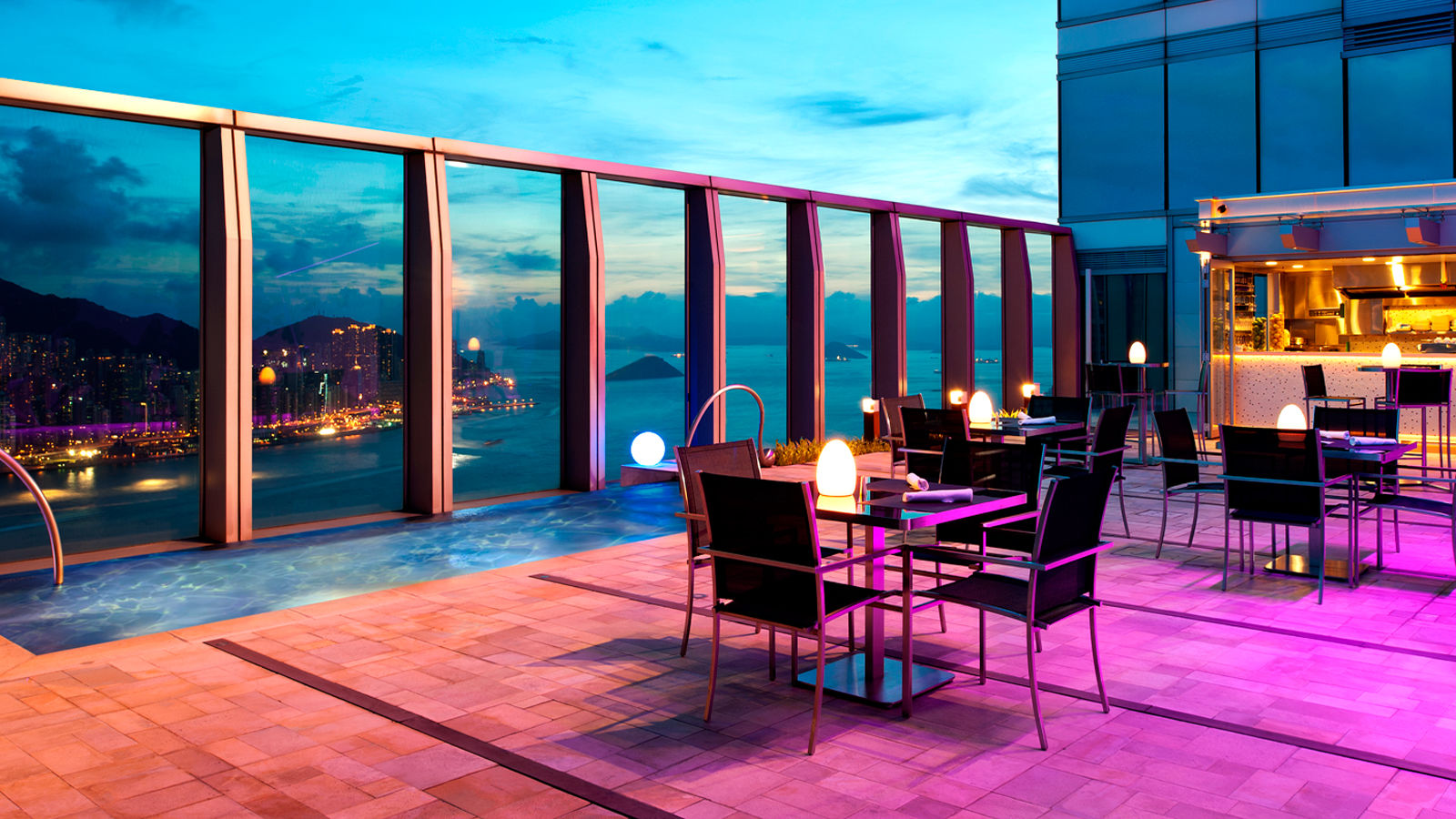 Head to WET®, our 76th floor rooftop swimming pool, a cool 211 meters (692 feet) above ground where you can dip in the water or just lounge on a deck chair surrounded by panoramic city and harbour views while people bring you drinks and snacks. Sounds like a party, right? There's even a Jacuzzi so you can pretend you're in a music video. If that all sounds a little too extravagant for your tastes, you could just put in a couple of laps in the pool and grab some lunch on the rooftop.
Facilities
Rooftop Swimming Pool & Outdoor Jacuzzi
For enquiries: 852 3717 2797 / bliss.hk@whotels.com
FIT & WET MEMBERSHIP
WORK OUT IN THE CLOUDS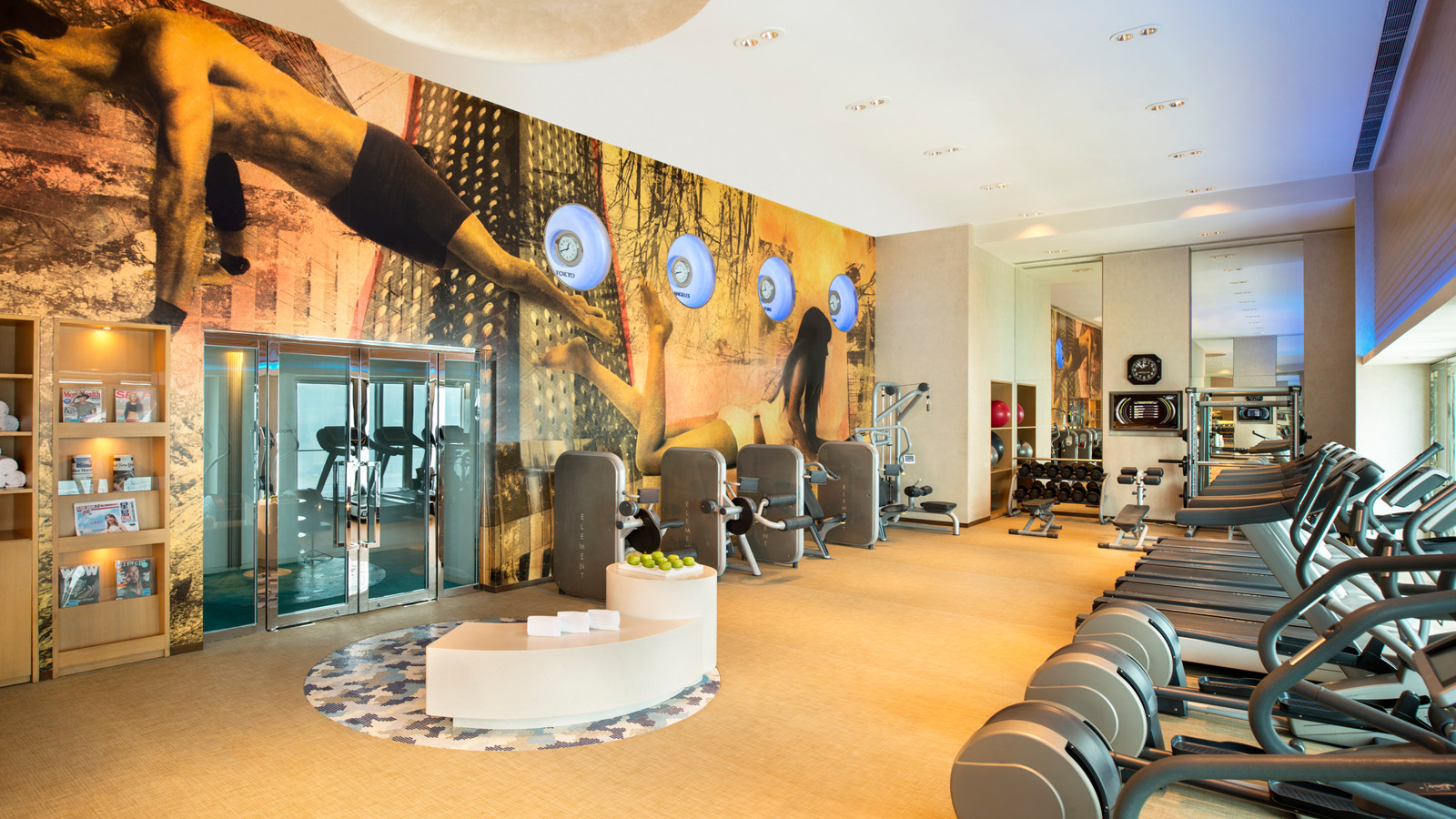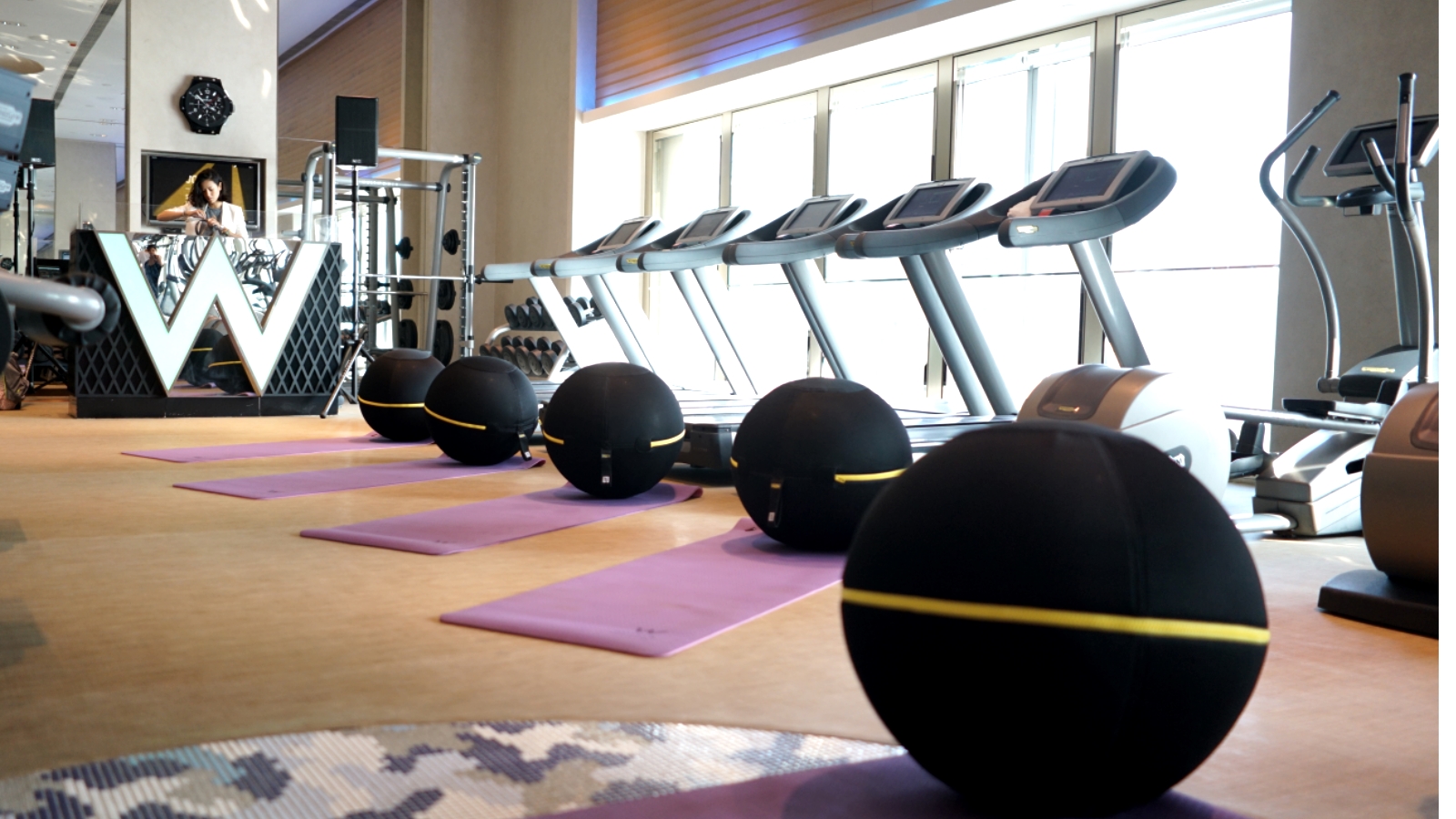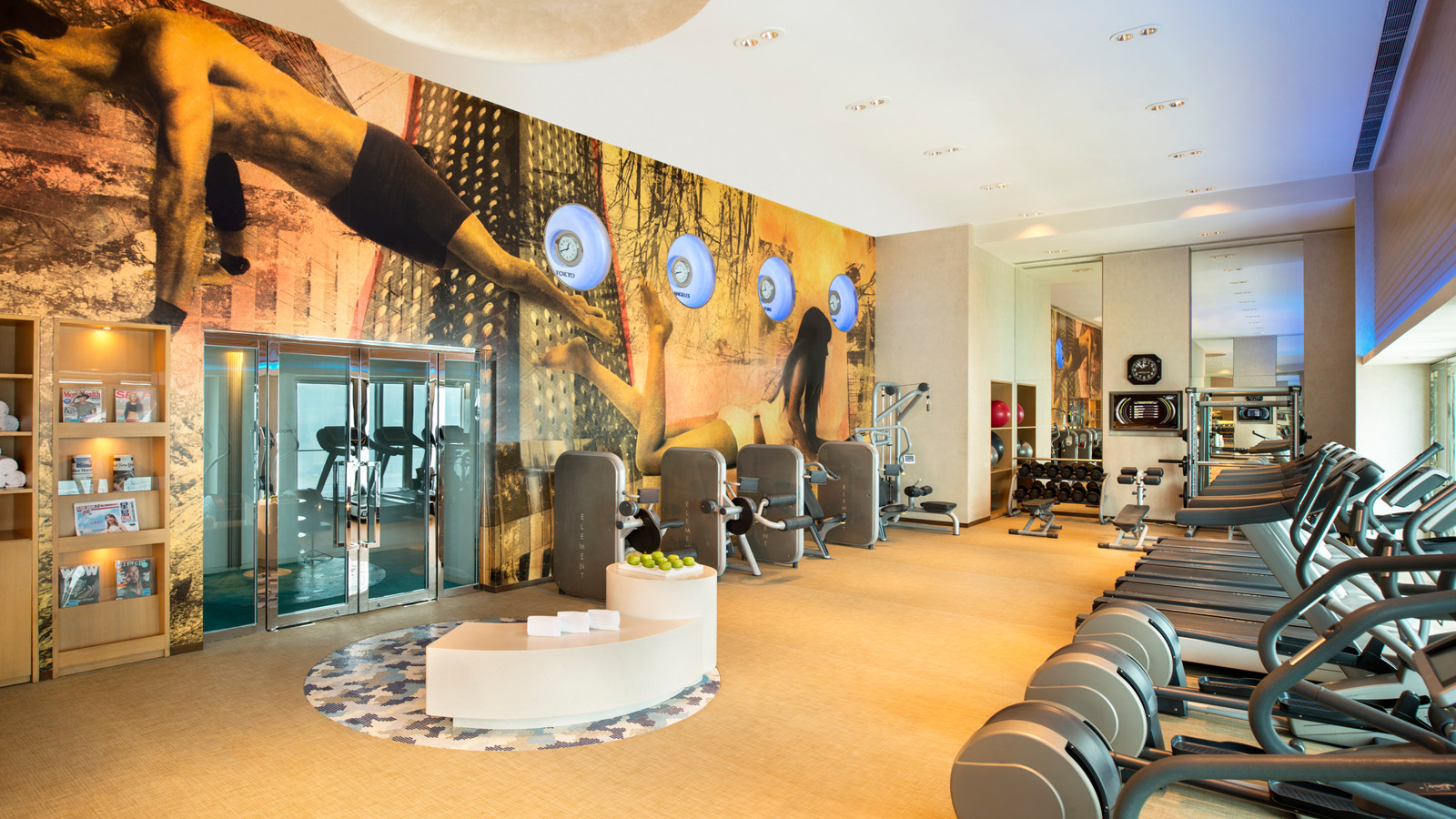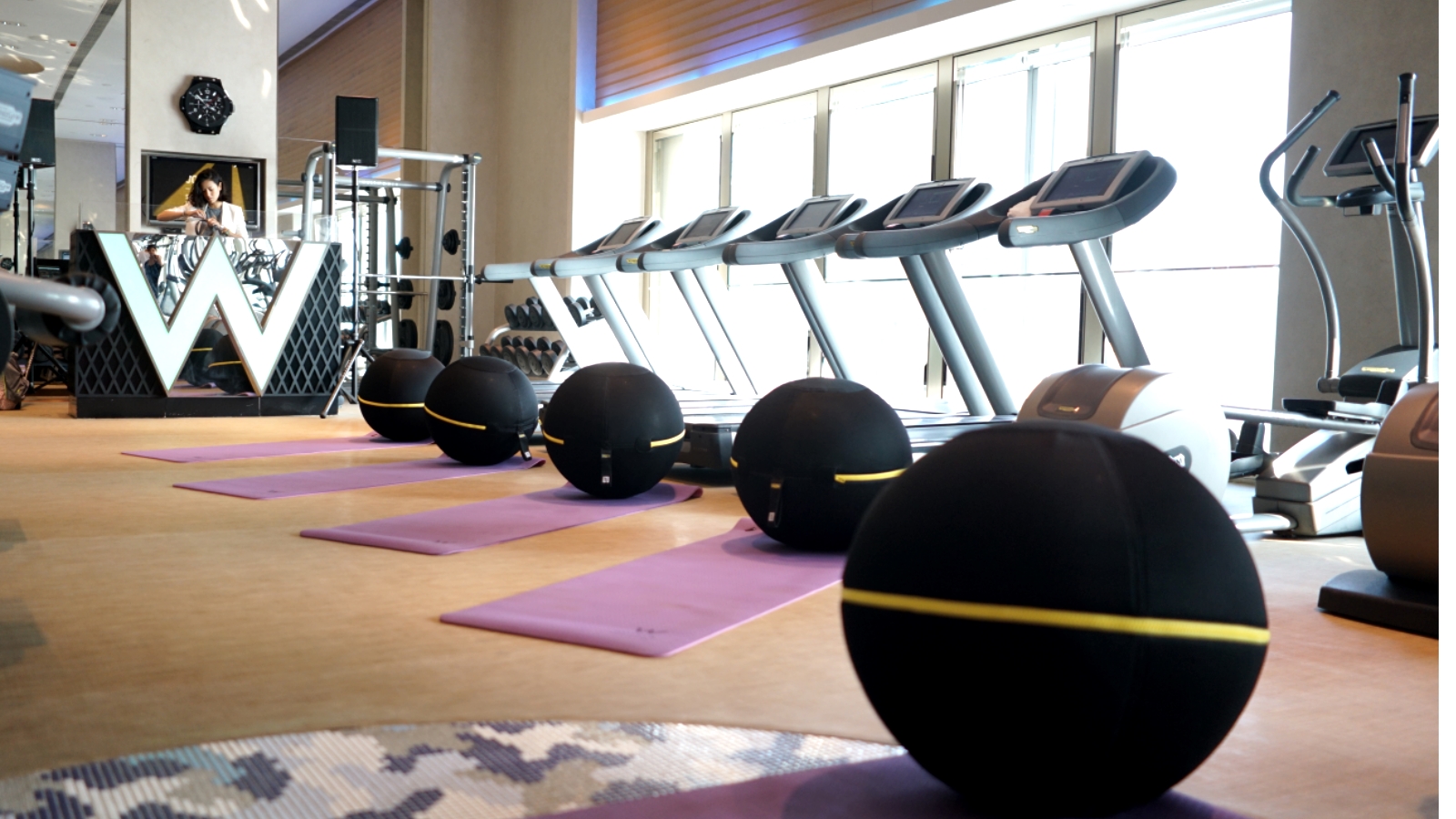 One complimentary wellness ball as a welcome gift (valued at HK$ 4,000)
Five complimentary "Hot Off the Stresses" personal training sessions (valued at HK$ 6,000)
Access to FIT Gym equipped with the art-of-the-state Technogym equipments
Access to extensive Heat & Water facilities, including Harbourview vitality pool, sauna and aroma steam room inside luxury locker area
Access to the highest outdoor Harbourview swimming pool and Jacuzzi facilities in Hong Kong
One complimentary Spa product gift as Birthday Retreat
One complimentary 30 minute rapid rub OR eyes have it treatment each month
20% discount on spa treatments over 60 minutes or longer except nails, waxing and add-on service
15% discount in Sing Yin, KITCHEN, WET DECK, and WOOBAR excluding public holidays and public holiday eves, special promotional menus and offers
A daily fee of HK$ 650 per visit for members' guests (Maximum use of four times per month)
*Terms and Conditions apply
For enquiries: 852 3717 2797 / bliss.hk@whotels.com
PERSONAL TRAINER
TO KEEP YOU MOTIVATED & ENSURE EVERY WORKOUT COUNT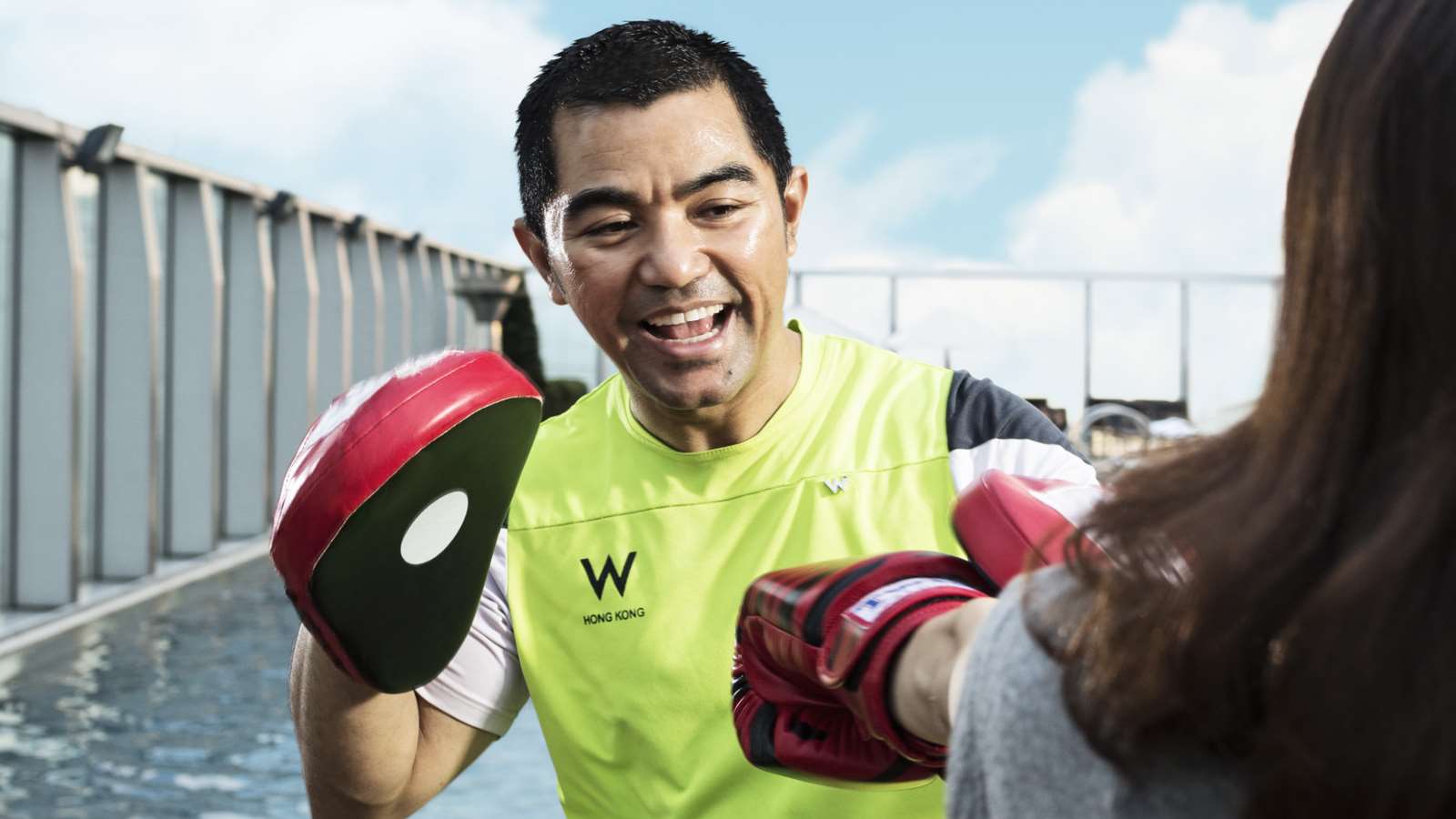 In FIT gym, we offer personal trainers who specialize in all areas of fitness to help you get the results you want. You will have an expert by your side all the way who is certified and equipped with the art-of-the-state Technogym tools and knowledge to help you get accelerated results.
For enquiries: 852 3717 2797 / bliss.hk@whotels.com
FUEL YOUR WORKOUT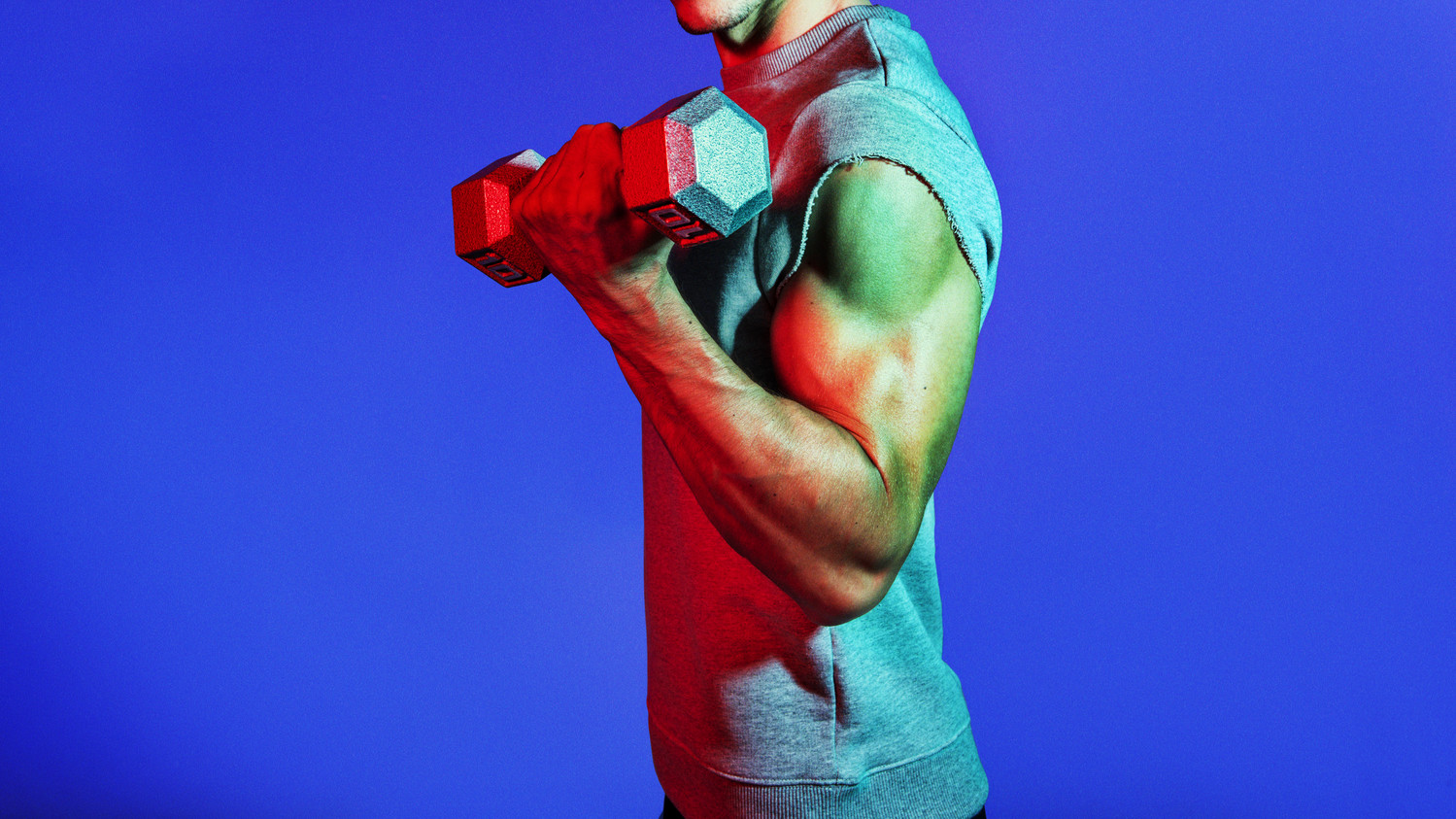 Join our workout sessions every Tuesday and Thursday morning at FIT to look good, feel good, go longer and stay later.
Every Tuesday 10:00AM – 10:30AM
Stretch & Flex

Every Thursday 10:00AM – 10:30AM
Core Power

*Maximum six guests per session, first come first serve
*FUEL YOUR WORKOUT sessions are complimentary for all hotel guests
*One on One training is also available.
For enquiries: 852 3717 2797 / bliss.hk@whotels.com
GROUP & CORPORATE WELLNESS PROGRAM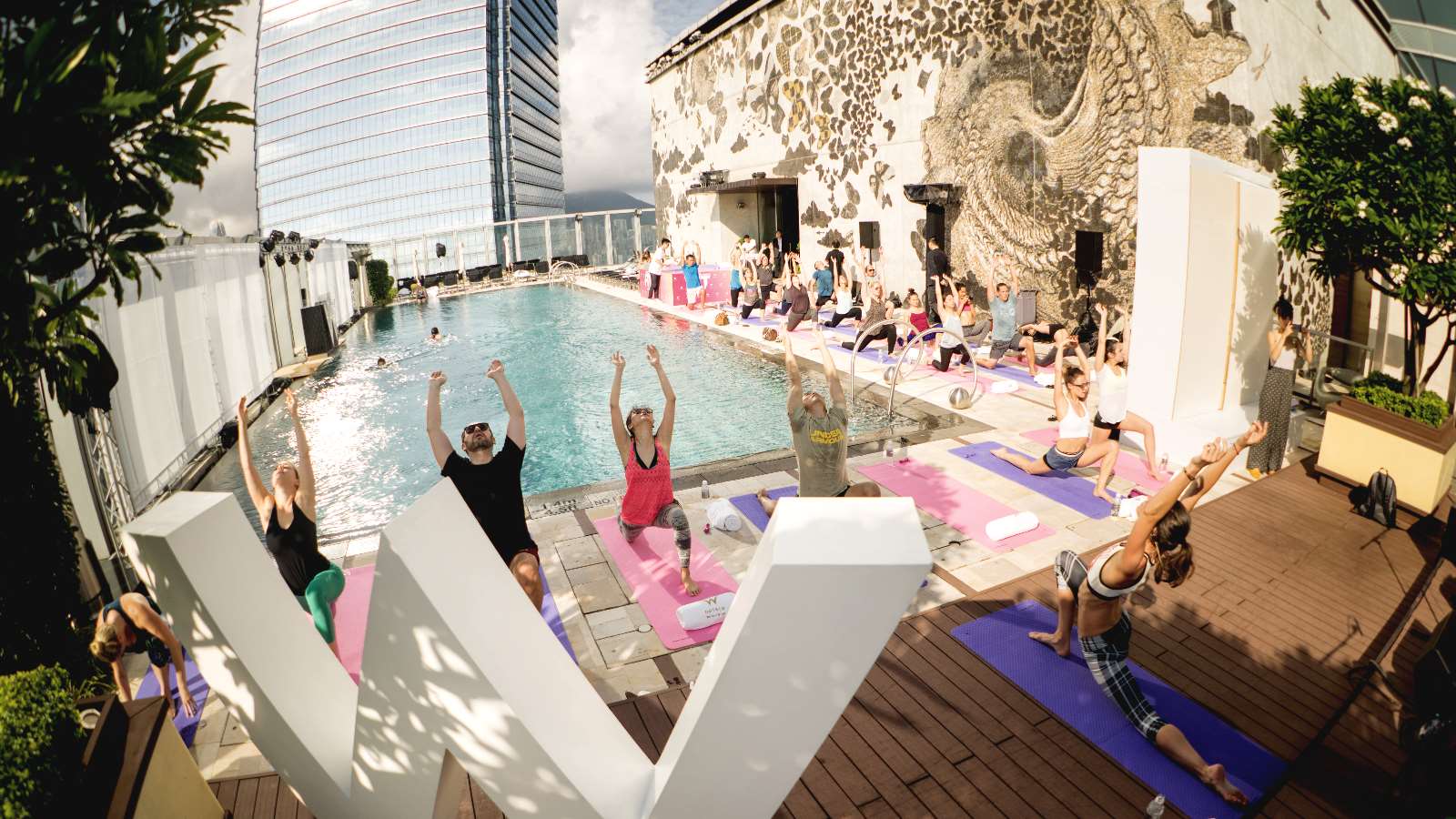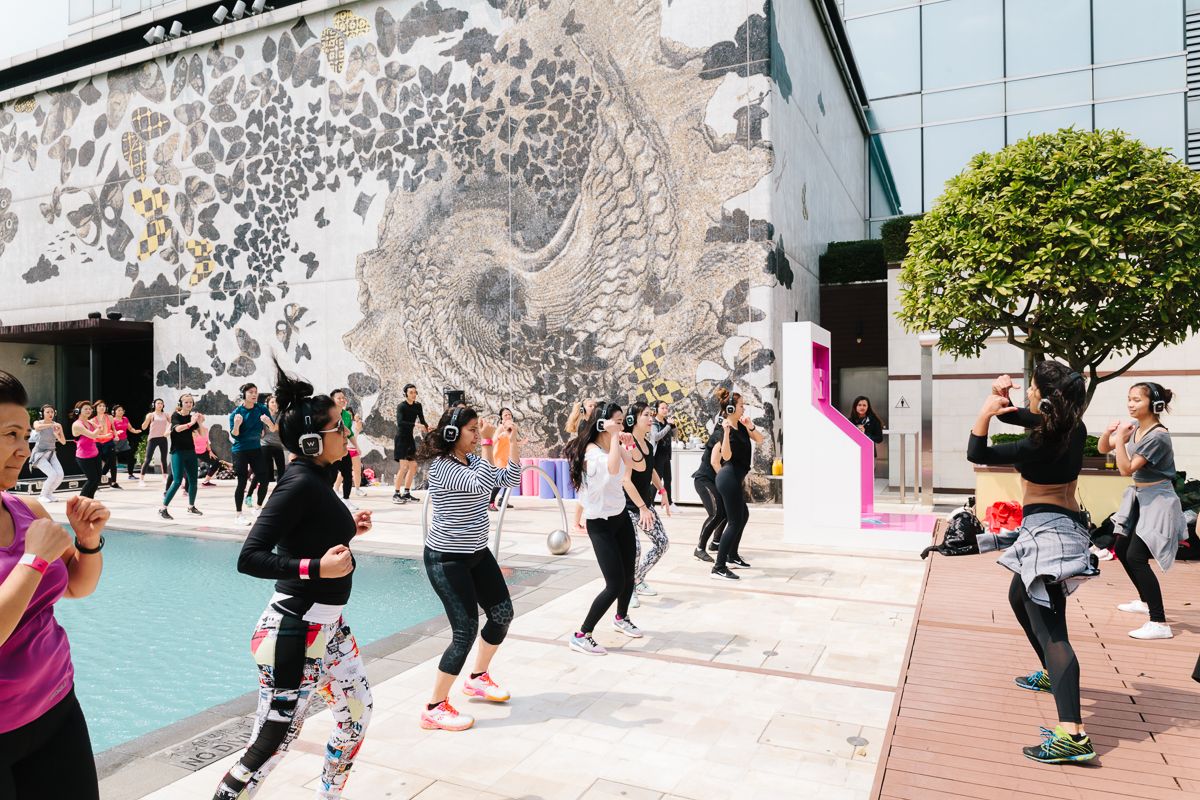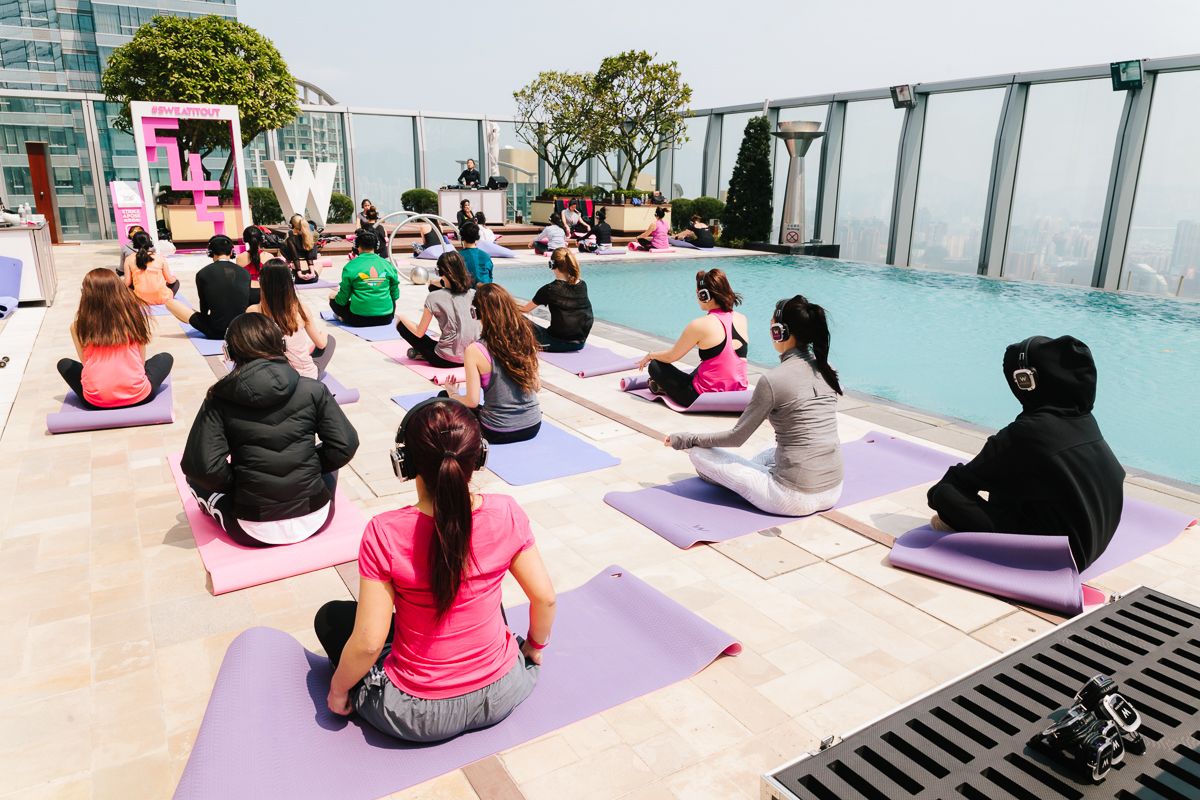 A variety of group and corporate wellness programs are available in FIT Gym and WET Swimming Pool. Please contact us for more details.