WOOBAR
Effortless, sophisticated and glamorous, WOOBAR is the place to see and be seen for the city's in-crowd. Its whimsical interior design serves as a vibrant backdrop for the most happening parties in town. During the day, you can enjoy a cozy and private lunch or afternoon tea with plenty of healthy options. As the sun sets, join the party with pulsating beats from the city's top DJs, our signature W Hong Kong cocktails and one of the best happy hours in town. Detox. Retox. Repeat. The party never stops.

Setting: Chic and Fun
Serving Style: Bar
Dress Code: Smart Casual
Smoking Permitted: No
Hours: 10:00 AM - 1:00 AM


For enquiries: 3717 2889 / woobar.hk@whotels.com
**Click HERE to learn more about our festive prices/packages on December!**
NEW YEAR, NO RULES
FESTIVE COCKTAILS & AFTERNOON T SET
HOLIDAY SPARKLERS AT WOOBAR
WOOBAR will be celebrating with some not-so-silent nights this Christmas with three festive holiday tipples. Pick your poison from our: W Spiked Hot Chocolate with red wine, Berry Kissmass, and Holiday Punch! Click here to learn more!
(*Our festive holiday cocktails will be available at WOOBAR from November 28 onwards.)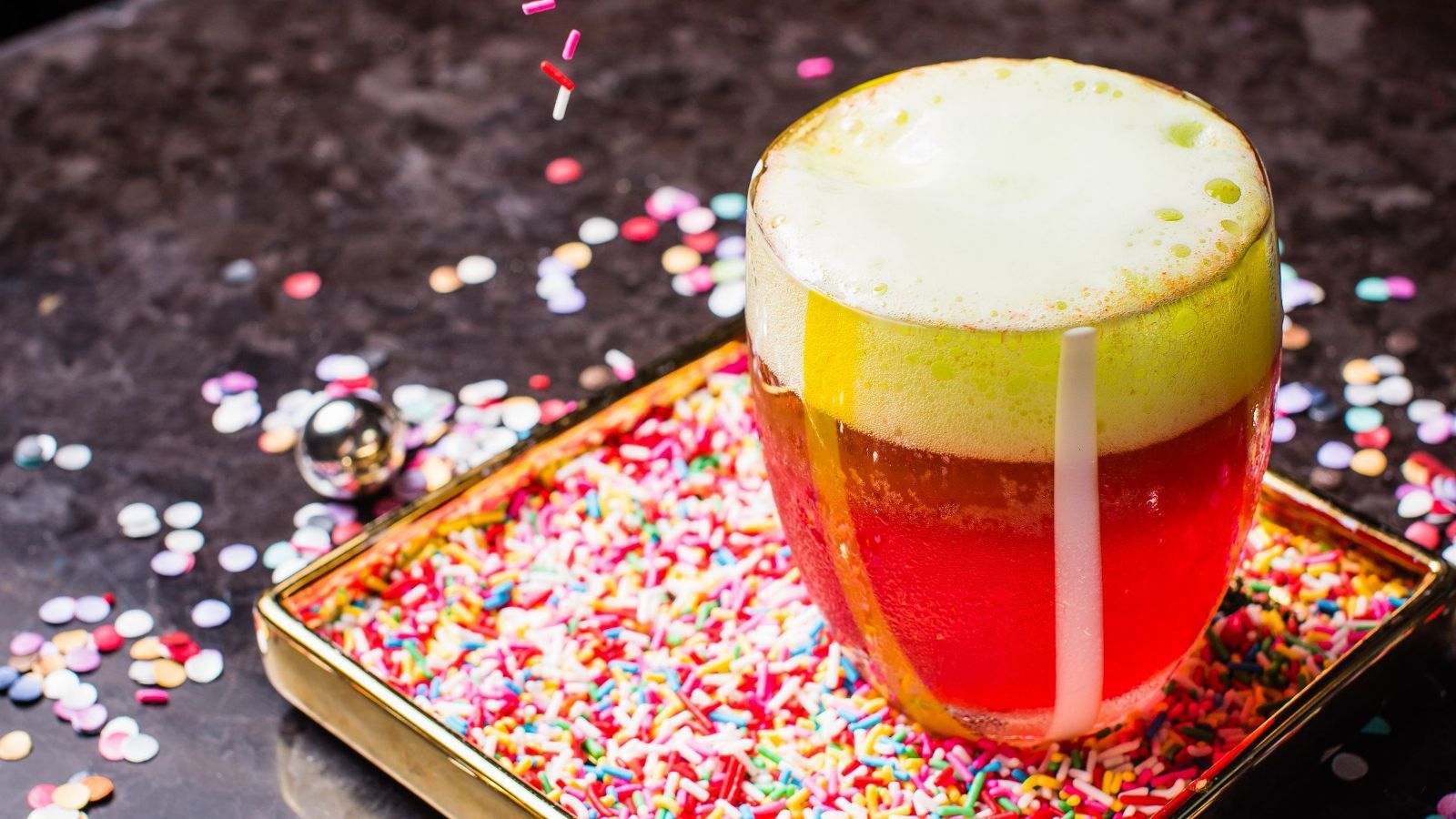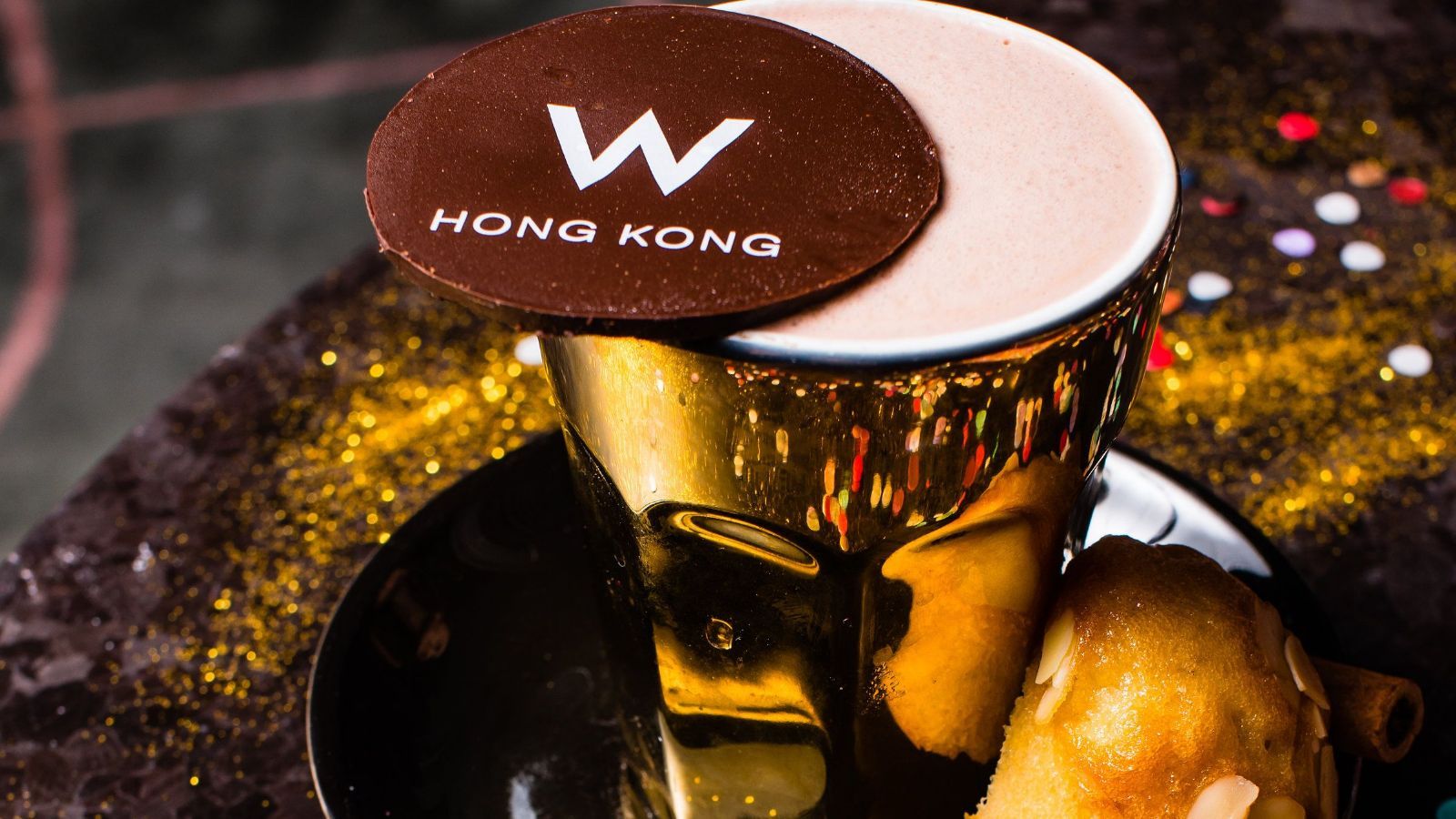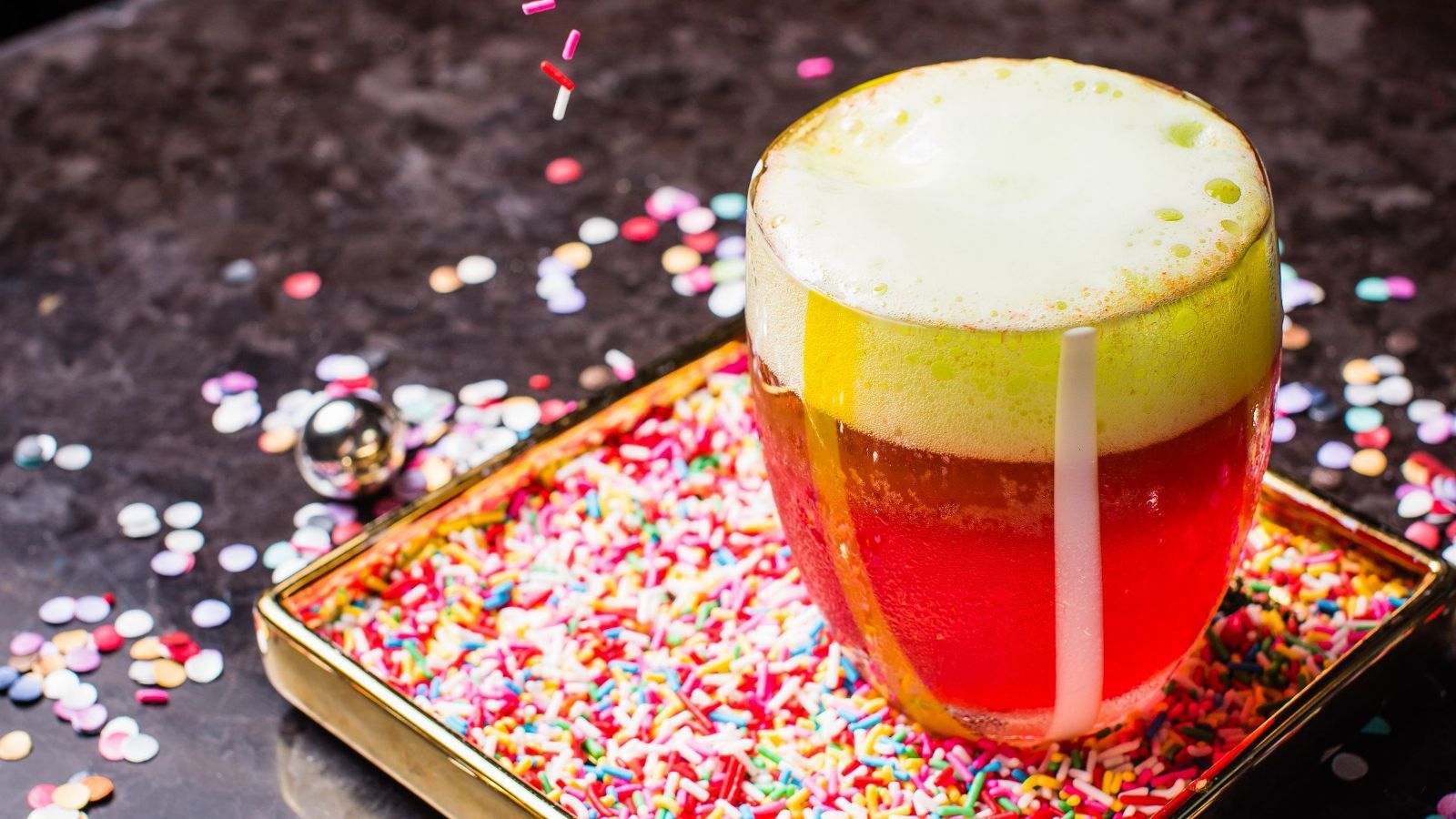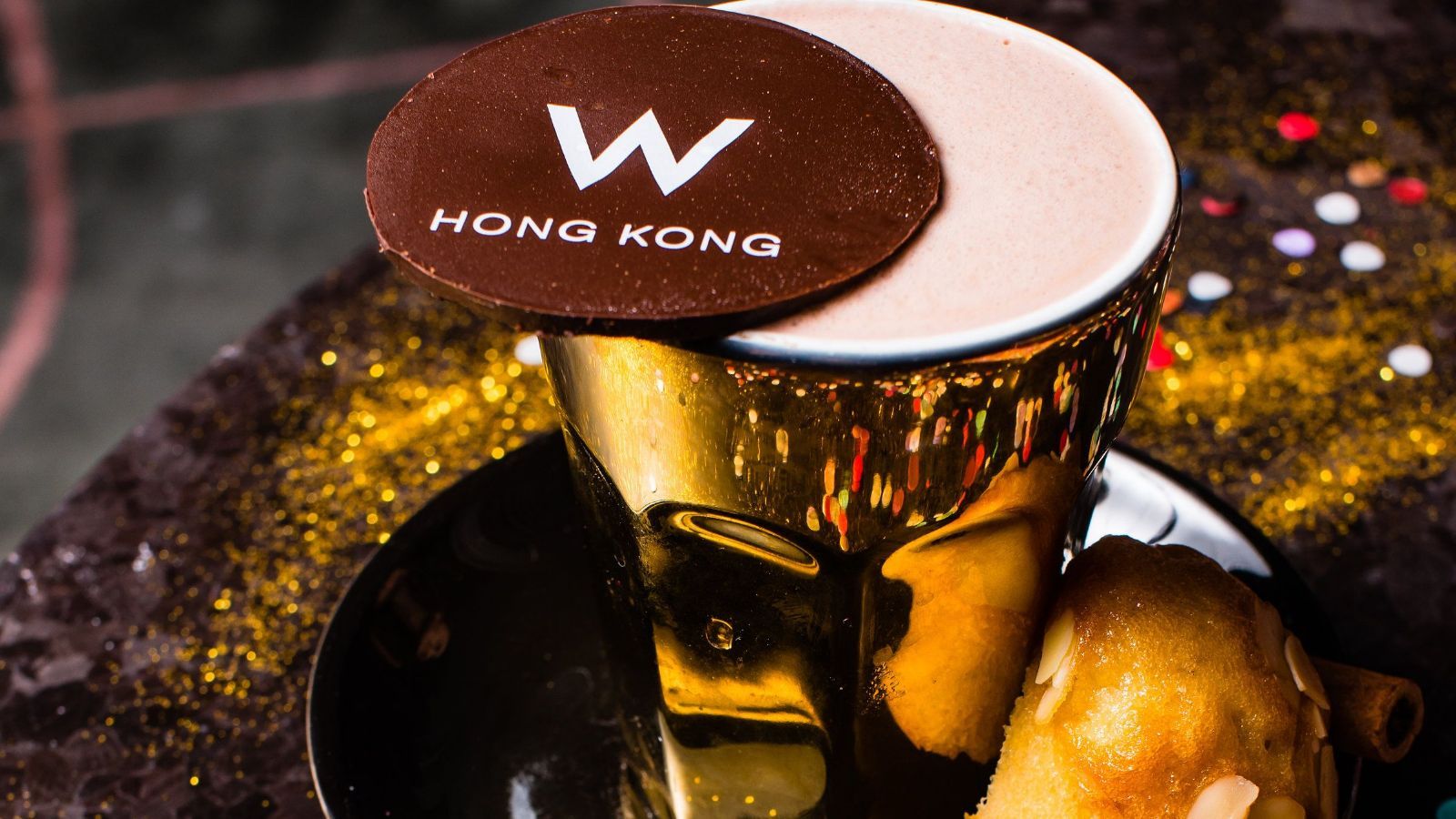 OH, CHRISTMAS T! AFTERNOON T SET
Christmas ain't Christmas without afternoon tea and culinary director Chef Alain Allaire and his team will be coloring outside the lines with an artsy, graffiti-inspired afternoon T set. Feast your eyes on our bold and colorful treats including a crispy dark chocolate log filled with ginger crème brûlée custard, an upside down raspberry drumstick, black truffle, goat cheese and cucumber charcoal club finger sandwiches and smoked salmon with dill, avocado and winter citrus sauce. Click here to learn more!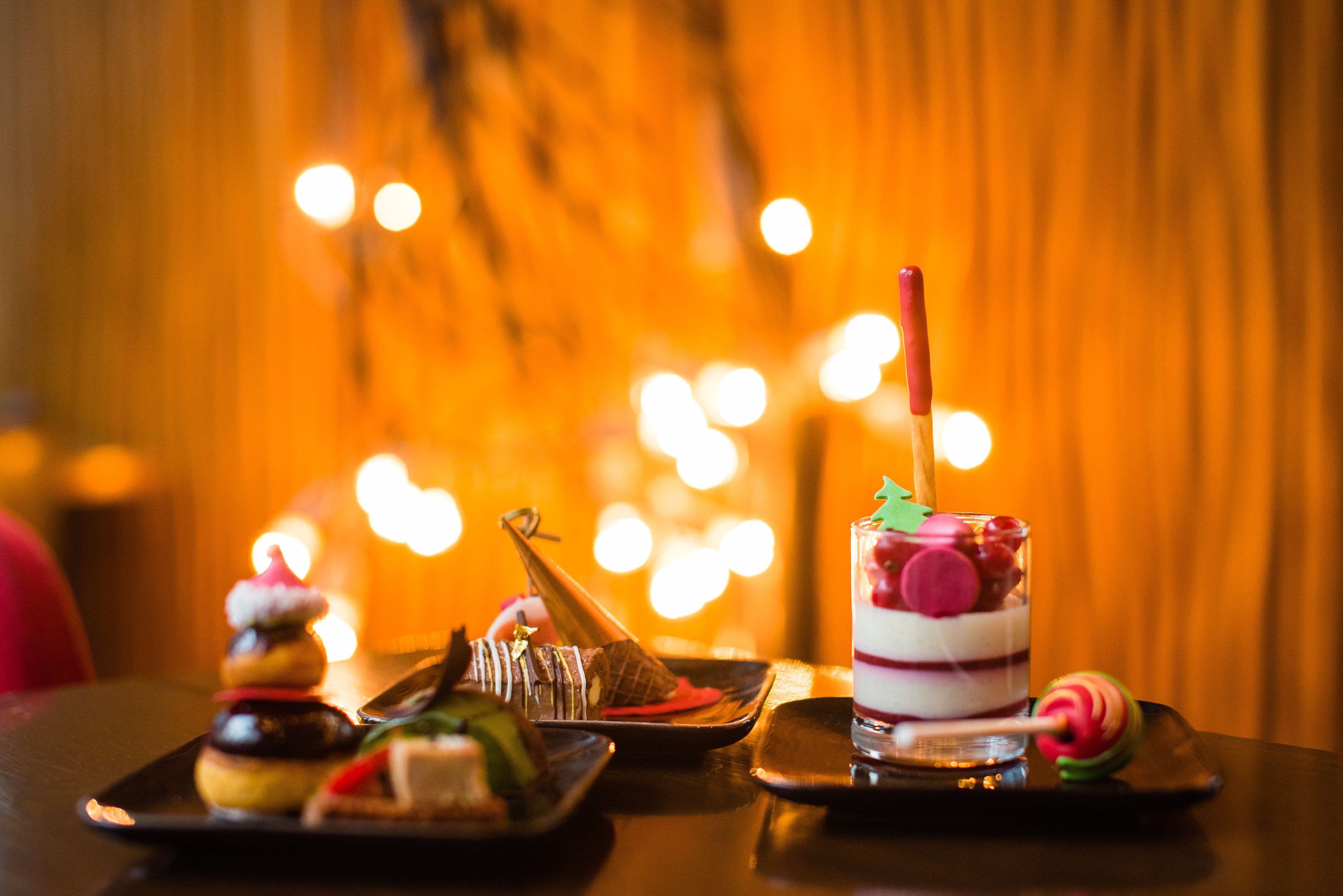 "HOLD ME TIGHT"
MY BURGER, MY STYLE
"HOLD ME TIGHT"
MY BURGER, MY STYLE
Let your taste buds travel around the world with 5 country-themed signature burgers or create your own one with over 40 choices of ingredients!

Monday - Sunday
10:00AM - 1:00AM
HK$180 - HK$258 (+10%)
(Additional charges are required for additional ingredients.)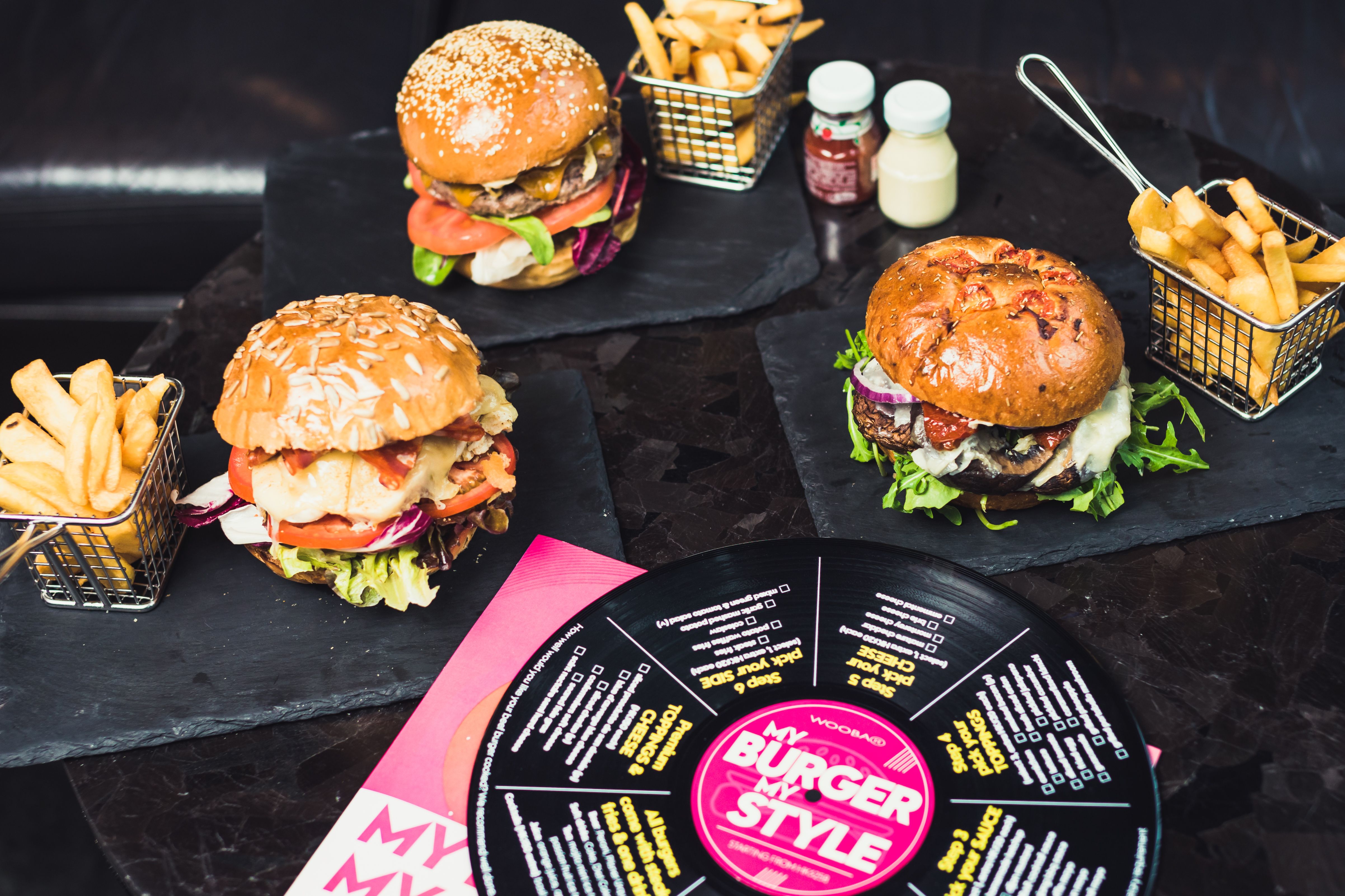 WEDNESDAY- WINE-DERLUST
With wide varieties of wine, a lavish cheese selection, and regular DJs in attendance , Wednesdays at WOOBAR provide excellent value for the sophisticated gourmet palate.
Wednesday 8:00PM -10:30PM
WOOBAR A-LA-CARTE
WOO YOUR TASTE BUDS WITH WOOBAR'S À LA CARTE MENU!
Fish and chips, mini burgers, watermelon greek salad, our favorite macaron ice cream and many more ! Everyday from 11:00AM - 01:00AM.
SEMI-LUNCH BUFFET
YOUR ULTIMATE BUSINESS OR CASUAL LUNCH!
With our large variety of salads and antipasti, along with our regularly updated main course, start the day right with our semi-lunch buffet availably from Monday to Friday!
Monday - Friday (except Public Holiday)
12:00 PM - 2:00 PM
HK$208 +10% per person
WOOBAR HAPPY HOUR
BUY ONE GET ONE
Let's be frank, there's no better motivation to getting all your work done on time than a little post-work libation. Cheers !
Monday to Friday 5:00PM - 7:00PM - buy one get one!