Effortless, sophisticated and glamorous, WOOBAR is the place to see and be seen for Hong Kong's in-crowd. This chic bar's whimsical interior design serves as a vibrant backdrop for the most happening parties in town. During the day, you can enjoy a cozy and private lunch or afternoon tea with plenty of healthy options. As the sun sets, the live DJ music at the bar starts along with happy hour. Join the party with pulsating beats from the city's top DJs, our chic signature W Hong Kong cocktails and one of the best happy hours in town. Detox. Retox. Repeat. The party never stops.
Cuisine: Light Fare
Setting: Chic and Fun
Dress Code: Bold and Witty
Smoking Permitted: No
Hours: 10:00 AM - 1:00 AM
For reservations or enquiries:
LUNAR NEW YEAR TREATS
AFTERNOON TEA SET & TEA BUFFET
Get your taste buds ready for our eye-catching Chinese New Year inspired afternoon tea at WOOBAR and enjoy bite-sized versions of all your favorite fusion delicacies!
Available from January 8, 2018 to February 28, 2018
Afternoon Tea Set
Monday - Friday
2:30 PM - 6:00 PM
HK$219+10% for one
HK$438+10% for two
Afternoon Tea Buffet
Saturday, Sunday and Public Holidays
2:30 PM - 5:30 PM
Adult: HK$360+10% per person
Child: HK$180+10% per person
For enquiries or reservations: +852 3717 2889 / Woobar.hk@whotels.com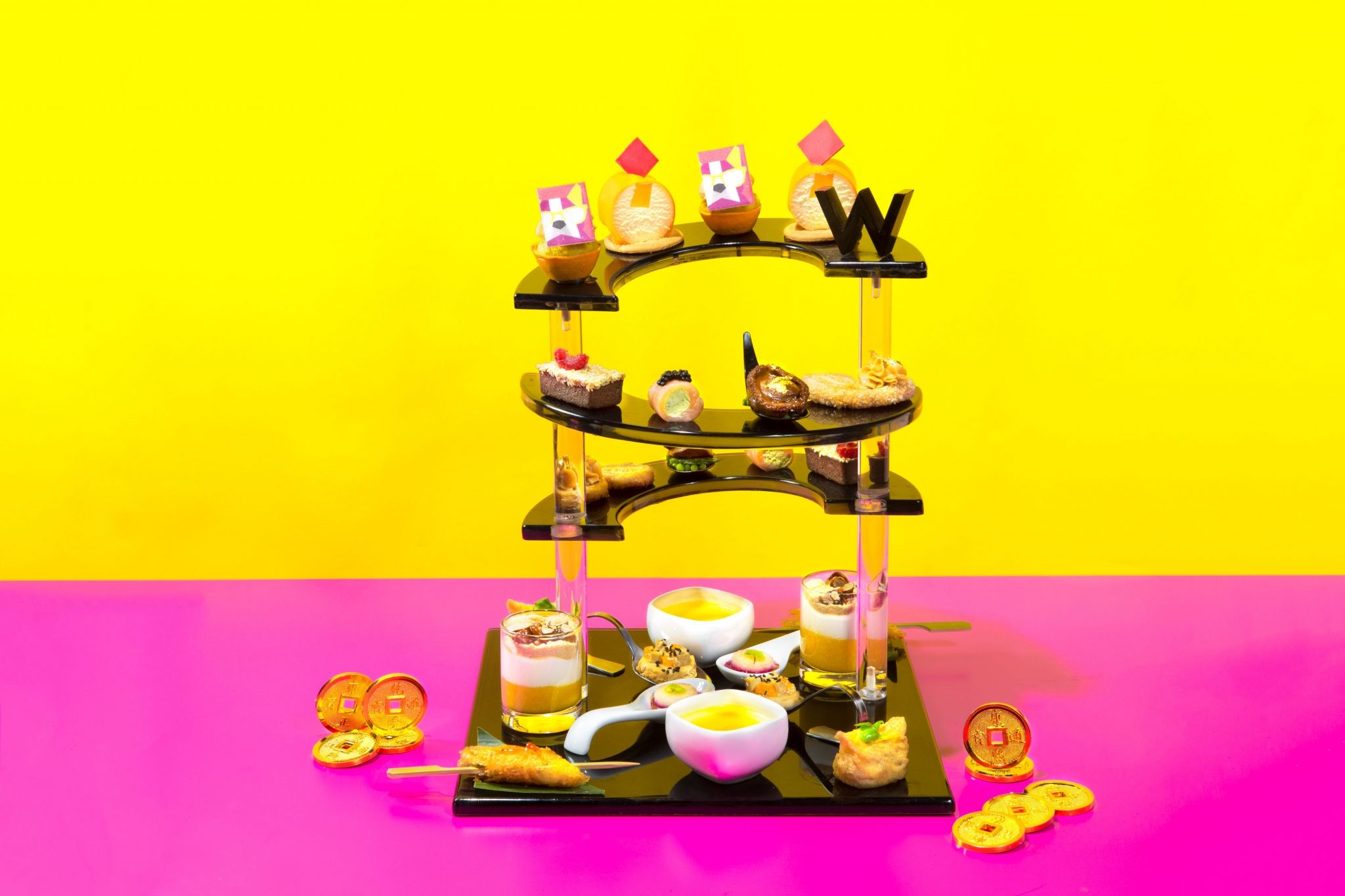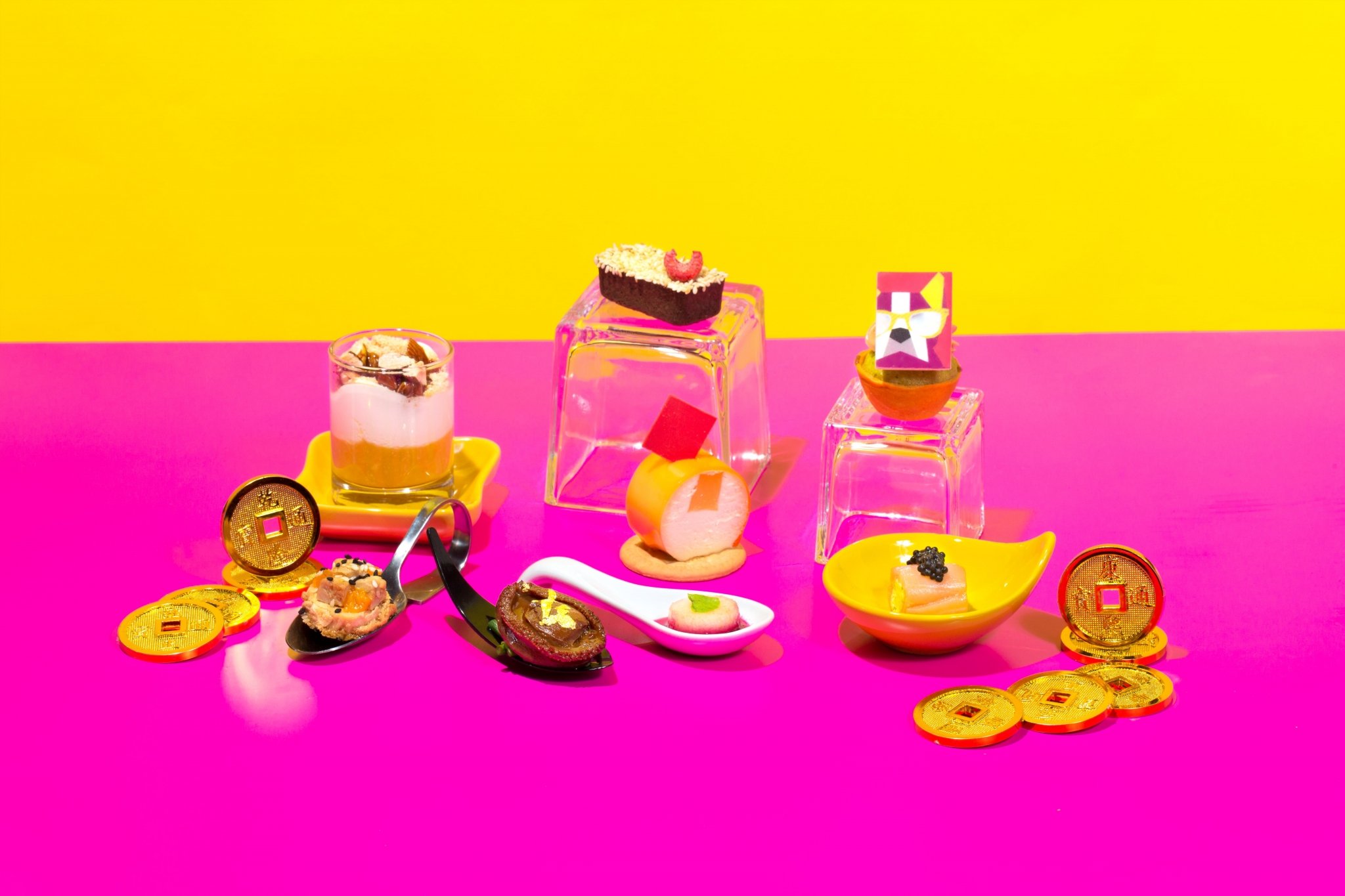 Ring in Chinese New Year
With 3 special festive cocktails at WOOBAR!
The talented team of mixologists at the bar has come up with 3 cocktails to go with the Afternoon Tea experience.
The Roselle Tea and Beefeater gin-based cocktail
Roselle Room
mixes sugar syrup
, lime juice and pineapple juice, giving guests a remarkably refreshing boost to the palette with its well-balanced sweet-and-sour combination.
Looking for a challenge? The
Spice Me Up
is the cocktail to try, as it is seasoned with Sichuan spices. The mixologists also added in Bourbon whiskey, Campari and Fair Acai berry liquor, as well as fig juice and yuzu syrup, charming guests with the right amount of sweetness and spiciness.
Last but not least, as a toast to the festive traditions, the mixologists use the symbol of fortune, Kumquat, as the key ingredient for the third cocktail,
Kumquat Fever
. Together with fresh lemon juice, Martell VSOP and brown cacao, this drink will keep guests indulged in the sweet and warm festive mood.
Available at WOOBAR from January 8, 2018 until February 28, 2018 for HK$145 per cocktail.
All prices are subject to 10% service charge.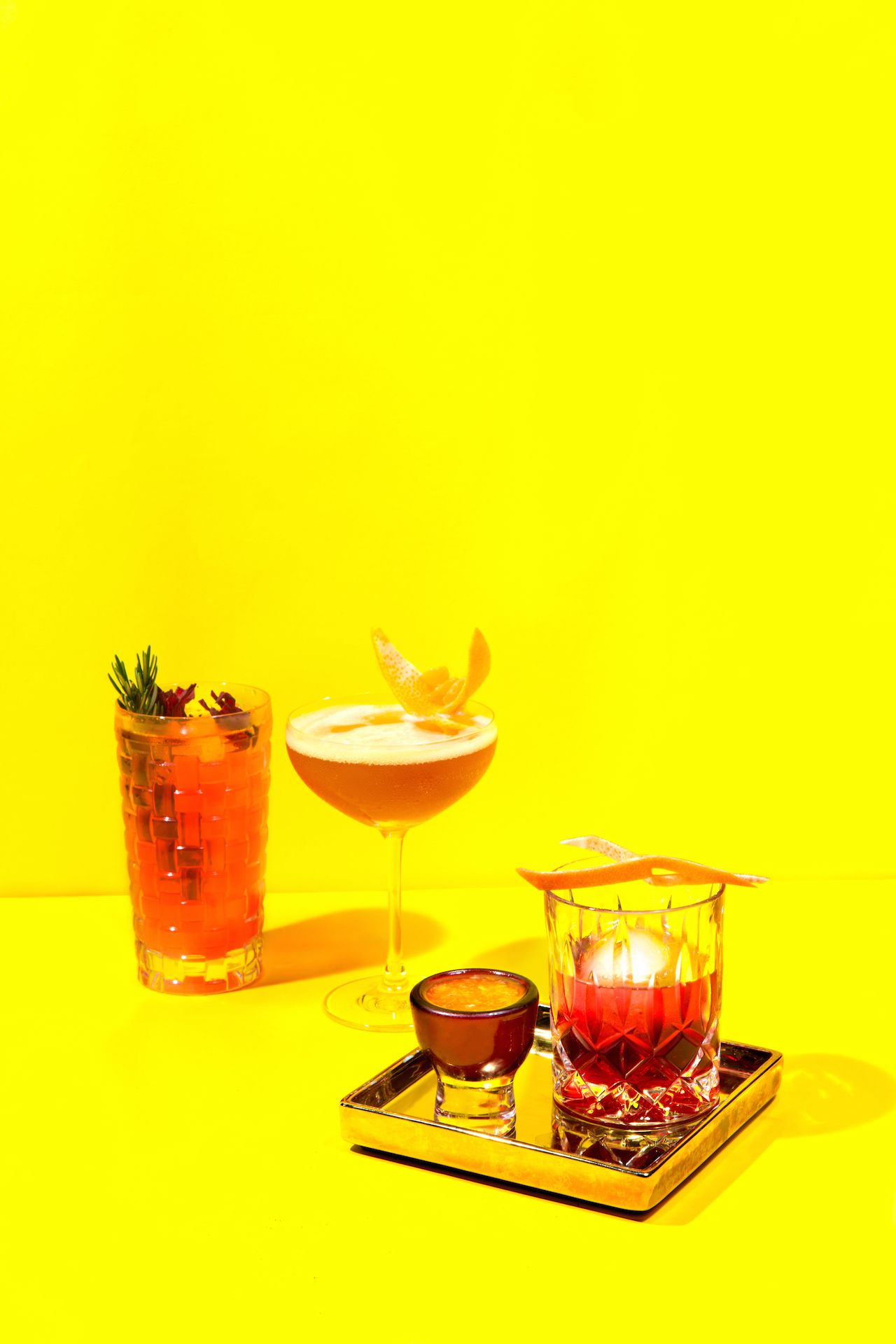 THE PERFECT AGE
Some things are proofed better with age, experience barrel-aged cocktails at WOOBAR for a distinctive cocktail journey. With every barrel it takes a month to age, and no two barrel-aged cocktails are the same, so savour it all to discover your favorite taste.
Rob Roy
Auchnagie classic selection | antica formula vermouth | angostura bitter
Le Tribute Old Fashion
Le tribute gin | simple syrup | angostura bitter | orange bitter | down
Lost Barrel
Lossit classic selection | cherry herring | dom Benedictine | peychaud's bitter | up
Available everyday of the week.
HKD150+10% per barrel-aged cocktail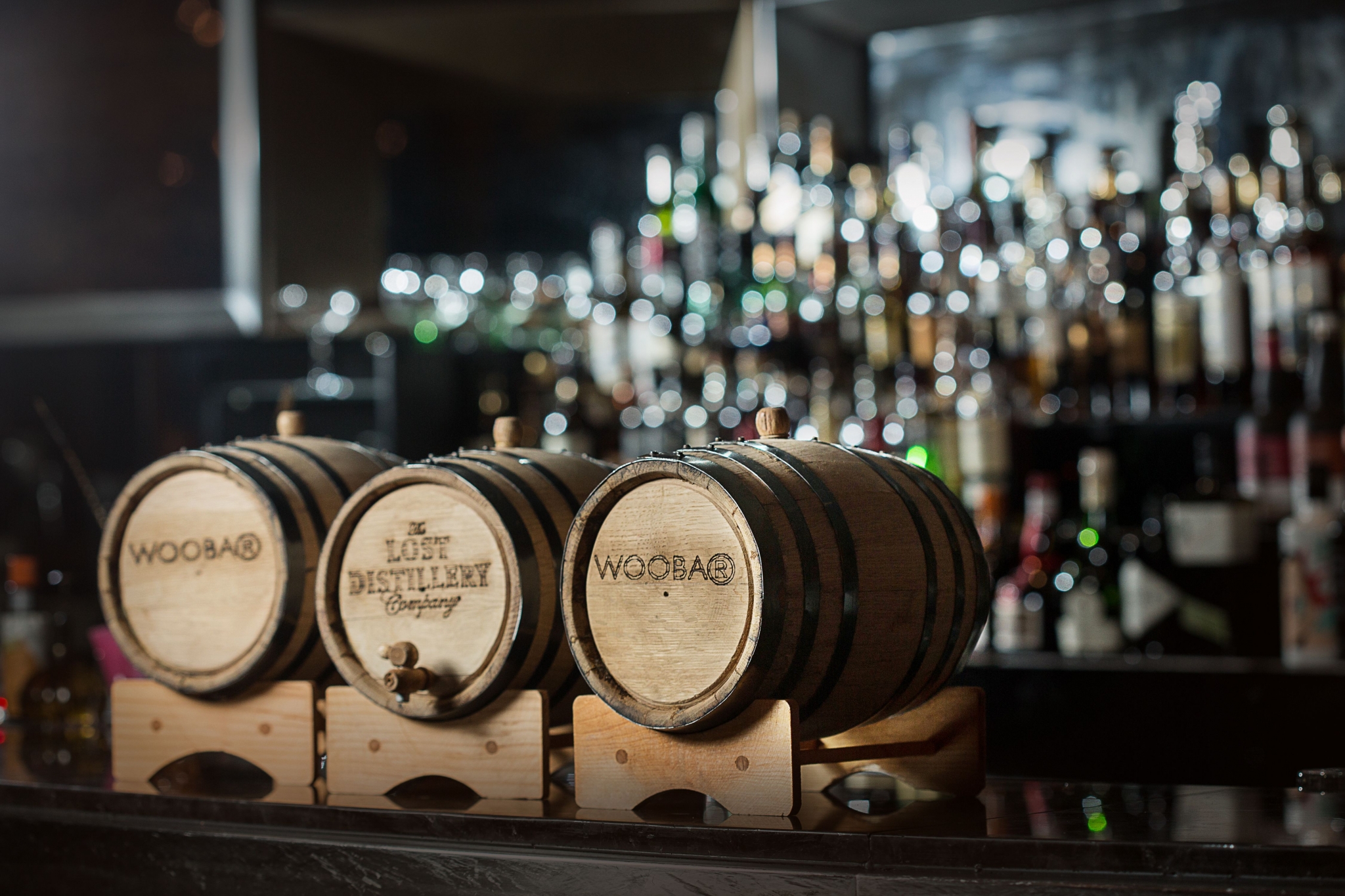 WHISKY BUSINESS
Take a flight at WOOBAR as we introduce our newest whisky flight from the Lost Distillery, whiskey brands from all over Scotland. Each sip will bring you a dose of Scottish history, what's more, we've selected some delectable tapas for the perfect pairing to your flight.
Available everyday of the week.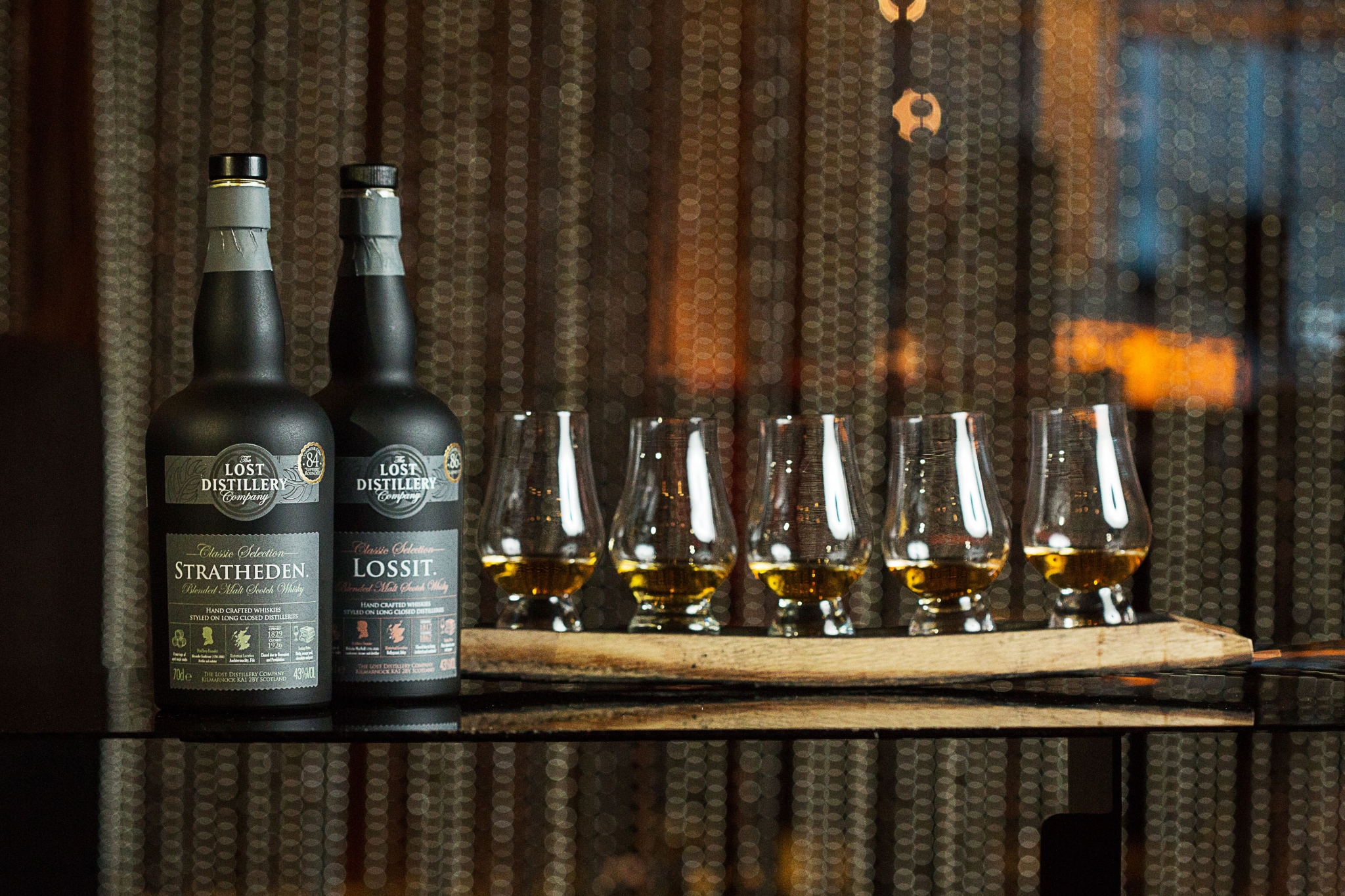 FOLLOW THE BEAT: THEMED MUSIC NIGHTS
WOOBAR is bringing you a series of themed music nights and a free-flow champagne package so you can cool off and take full advantage of happy hour.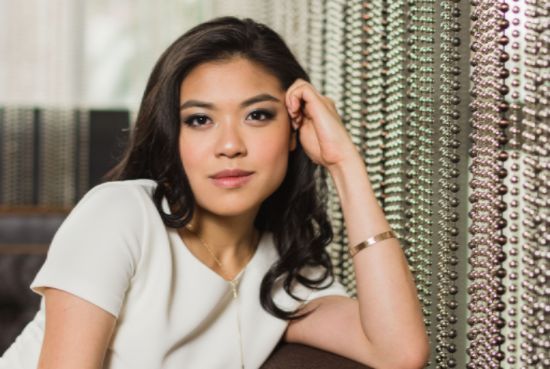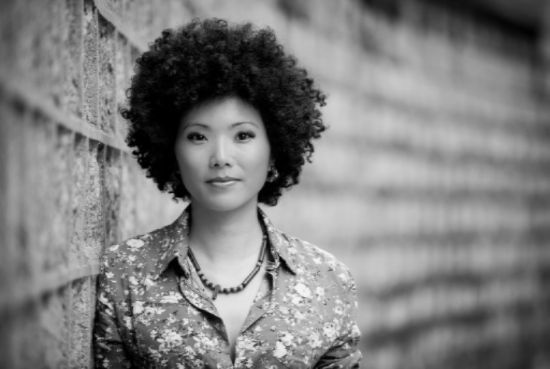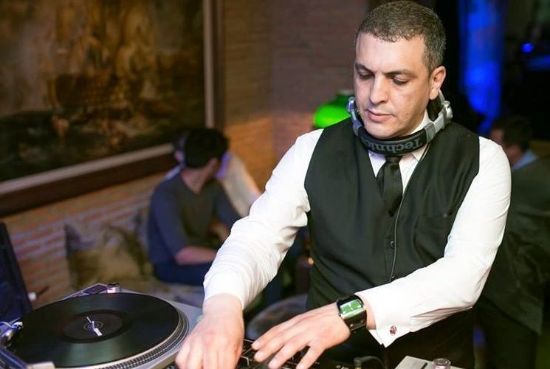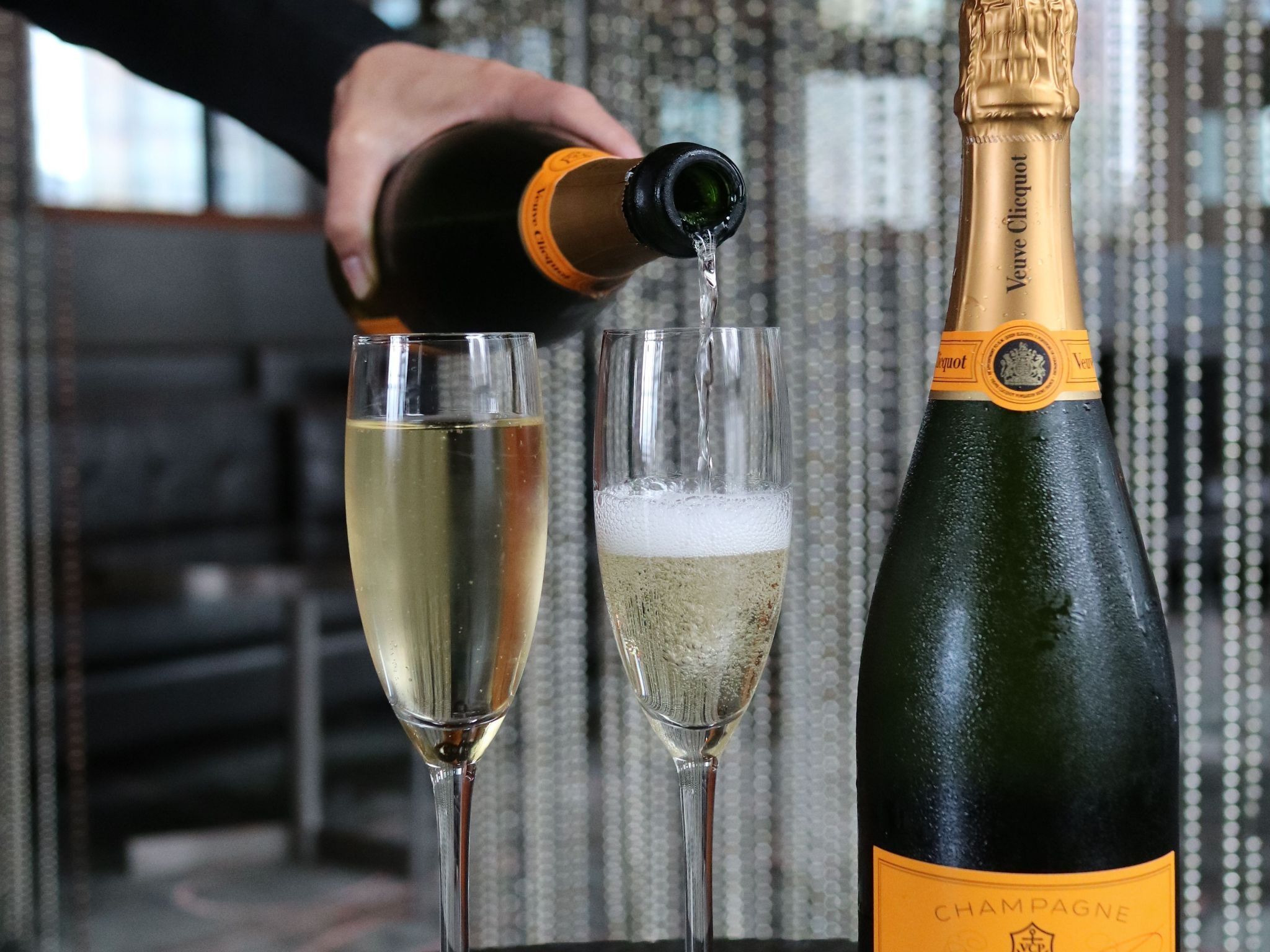 WEDNESDAY- WINE-DERLUST
If you're looking for a hump day treat, head over for our Wednesday-Wine-Derlust and enjoy a variety of free-flow wine, cheese and condiments! The electric vibe and killer music is the perfect setting to cheers to the rest of the week.
Every Wednesday
8:00 PM – 10:30 PM
HK$360 + 10% per person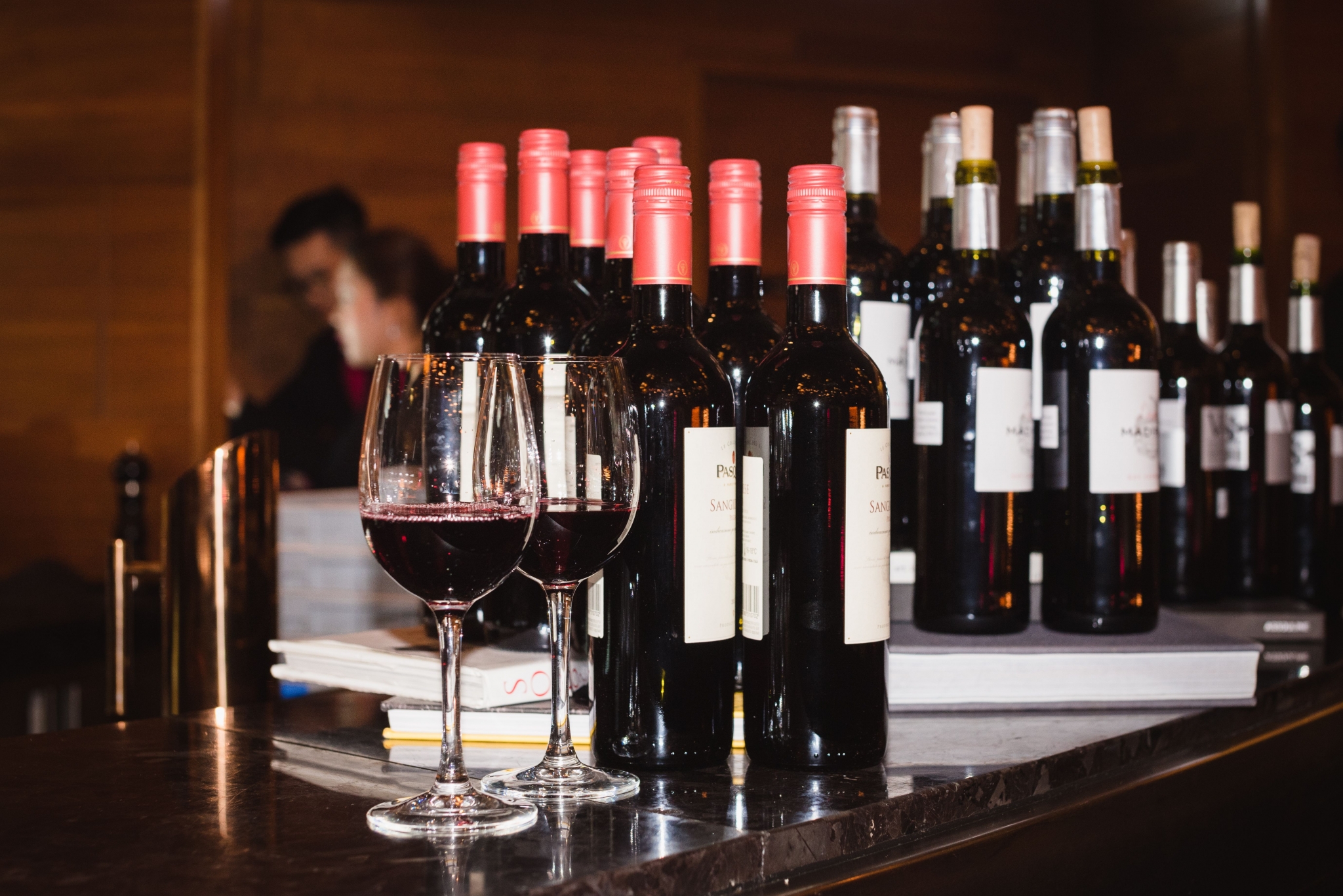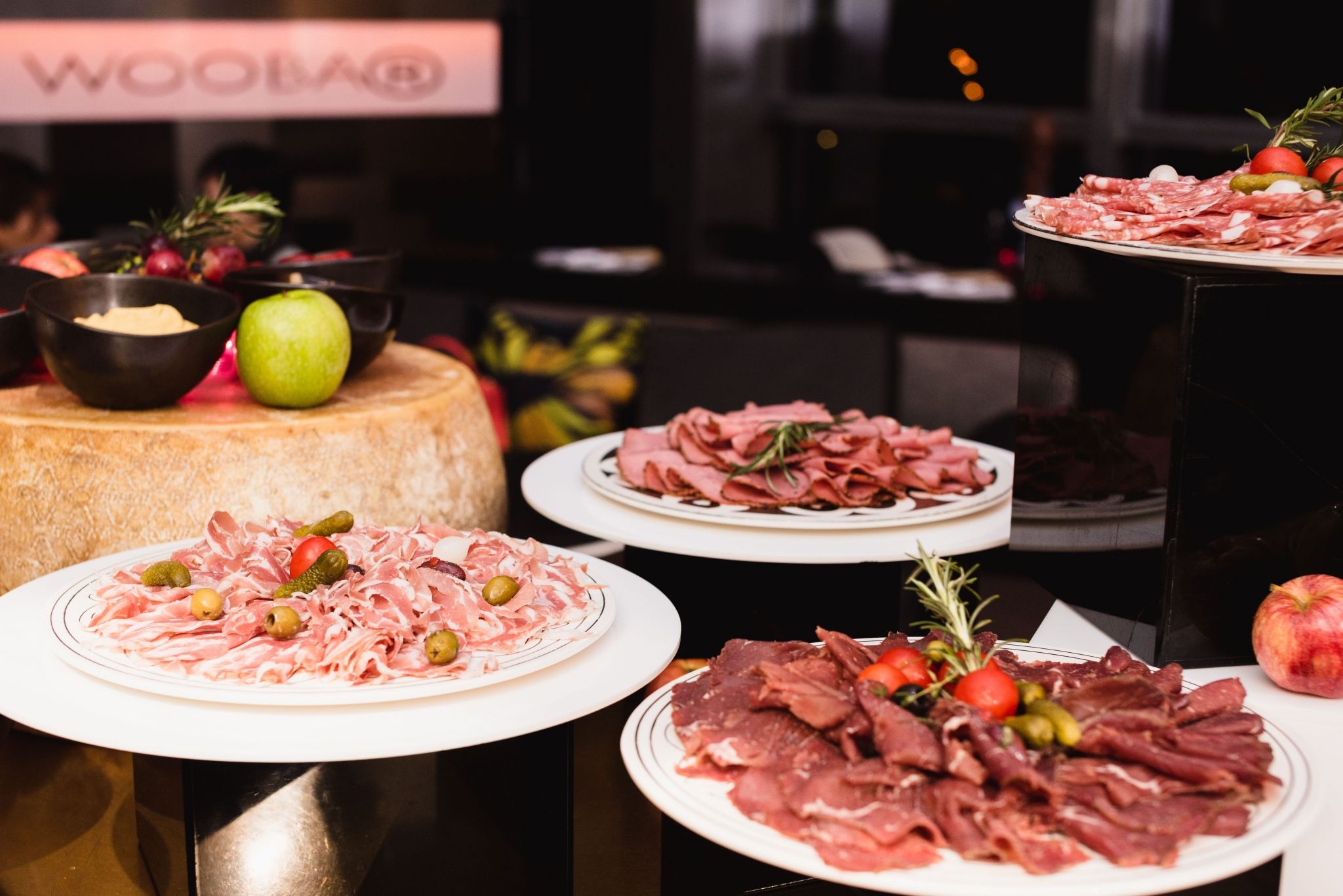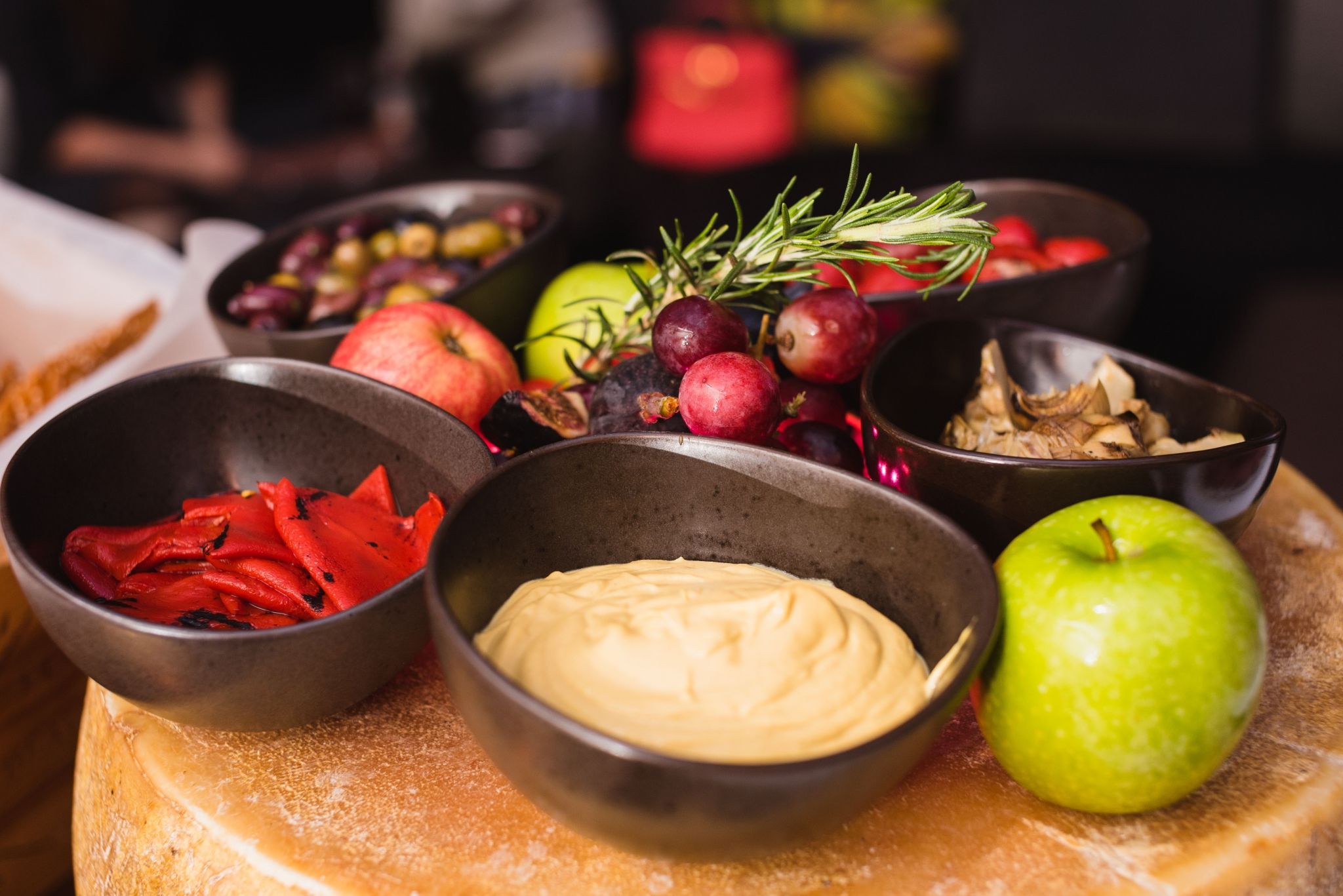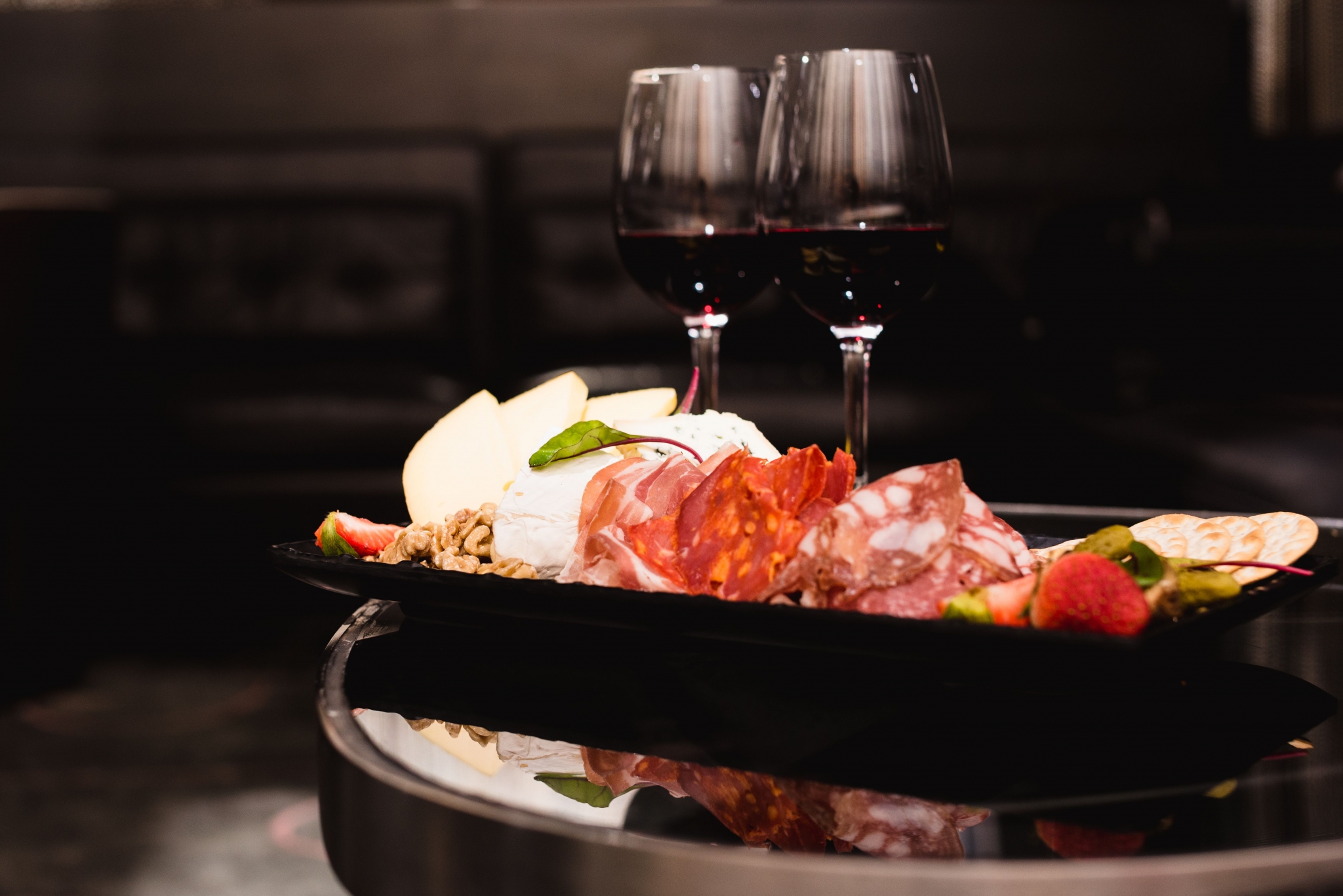 WOOBAR A-LA-CARTE
WOO YOUR TASTE BUDS WITH WOOBAR'S À LA CARTE MENU!
Fish and chips, mini burgers, watermelon greek salad, our favorite macaron ice cream and many more !
Monday to Sunday
11:00 AM - 1:00 AM
Click here to see full menu!
SEMI-LUNCH BUFFET
YOUR ULTIMATE BUSINESS OR CASUAL LUNCH!
With our large variety of salads and antipasti, along with our regularly updated main course, start the day right with our semi-lunch buffet availably from Monday to Friday!
Monday to Friday (except Public Holidays)
12:00 PM - 2:00 PM
HK$228 +10% per person
W HONG KONG INSIDER PRESENTS SUNDAY SESSIONS
Join us at Sunday Sessions by W Insider Yvonne Chin, and recover from the weekend parties over specially crafted monthly cocktails along with fresh DJ beats.
Yvonne may be spilling some insider secrets after having a drink (or two). Don't miss out!
PERIOD
Every first Sunday of each month
6:00 PM - 9:00 PM
SUNDAY SESSIONS COCKTAILS
HK$100 + 10% per glass
For enquiries or reservations: +852 3717 2889 / Woobar.hk@whotels.com