WHO LET THE DOGS OUT!
Em-BARK on a culinary journey for Chinese New Year!
Celebrate Chinese New Year with us!
W Hong Kong launches a series of mouth-watering dining promotions
The time for dancing lions, lai sees and most importantly, delicious Chinese New Year treats are here. Follow the smell of hot festive dishes laid out lavishly at WOOBAR, Sing Yin Cantonese Dining and KITCHEN, and see what kind of delightful dishes and cocktails the restaurants have in store. Get your forks, knives (and paws!) out, and unleash your desire for great feasts. Dig in!
WOOBAR'S LUNAR NEW YEAR TREATS
Afternoon Tea Set and Buffet
Get your taste buds ready for our eye-catching Chinese New Year inspired afternoon tea at WOOBAR and enjoy bite-sized versions of all your favorite fusion delicacies!
Available from January 8, 2018 to February 28, 2018
Afternoon Tea Set
Monday - Friday
2:30PM - 6PM
HK$219+10% for one
HK$438+10% for two
Afternoon Tea Buffet
Saturday, Sunday and Public Holidays
2:30PM - 5:30PM
Adult: HK$360+10% per person
Child: HK$180+10% per person
For enquiries or reservations: +852 3717 2889 / Woobar.hk@whotels.com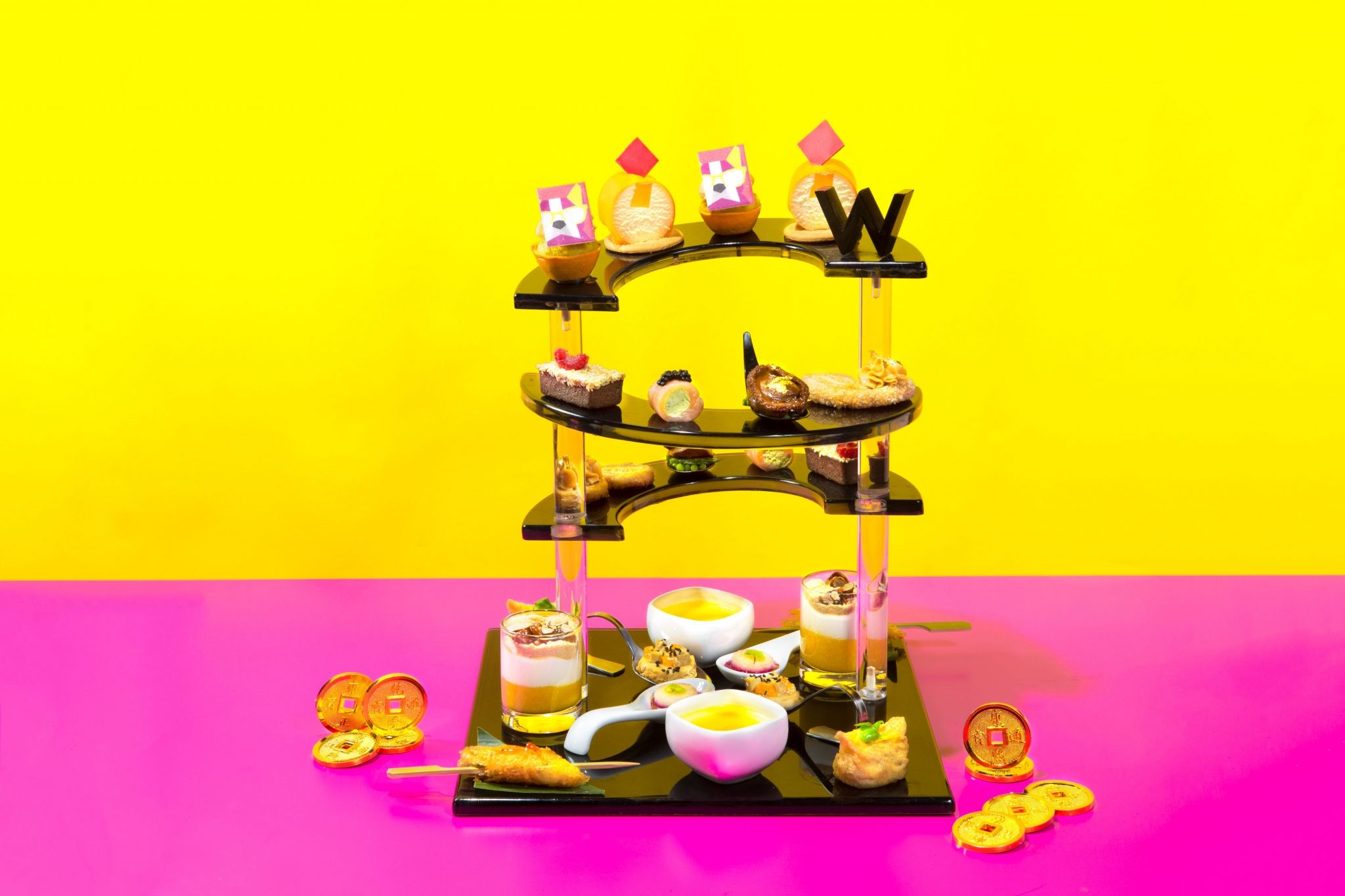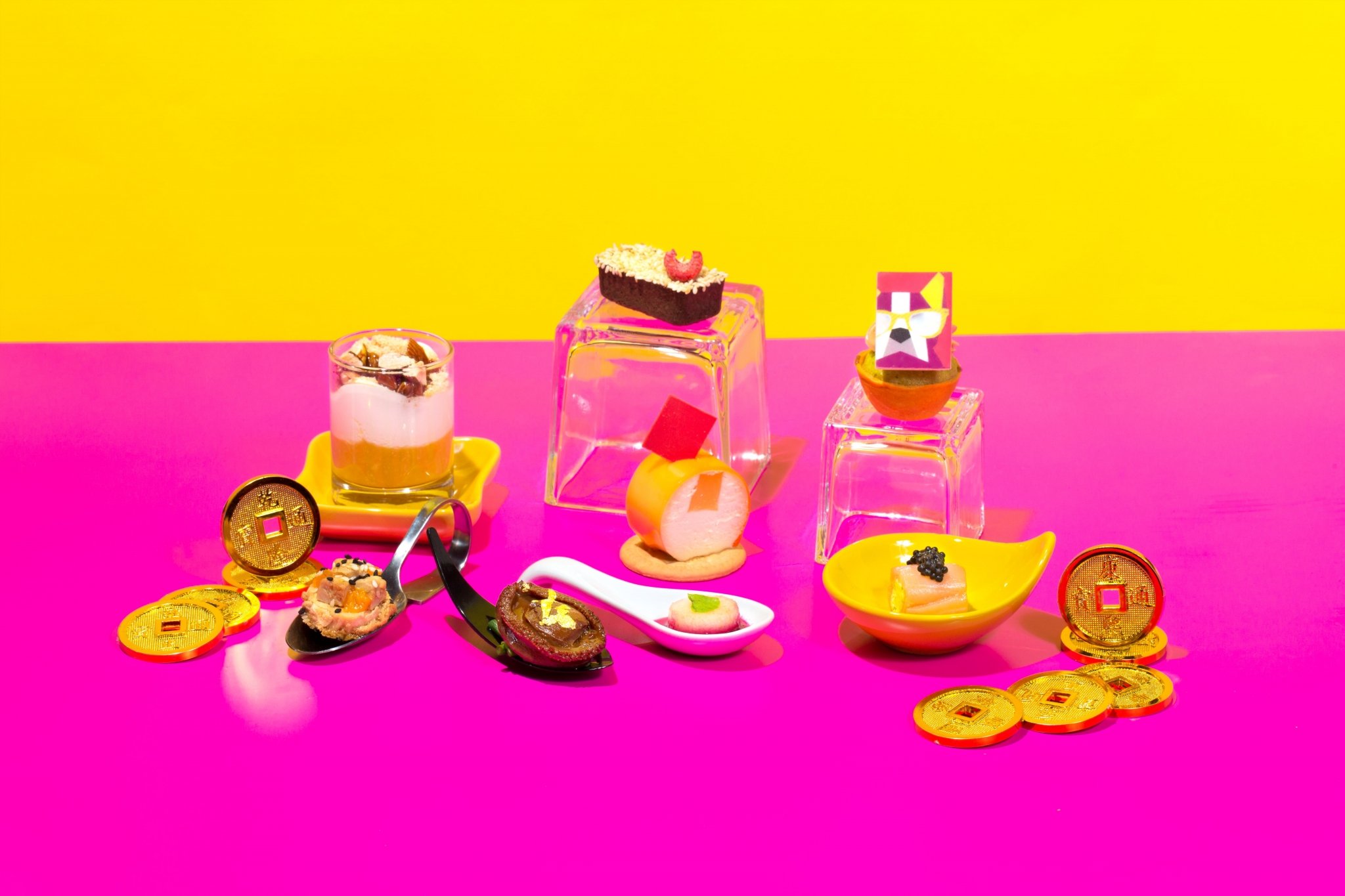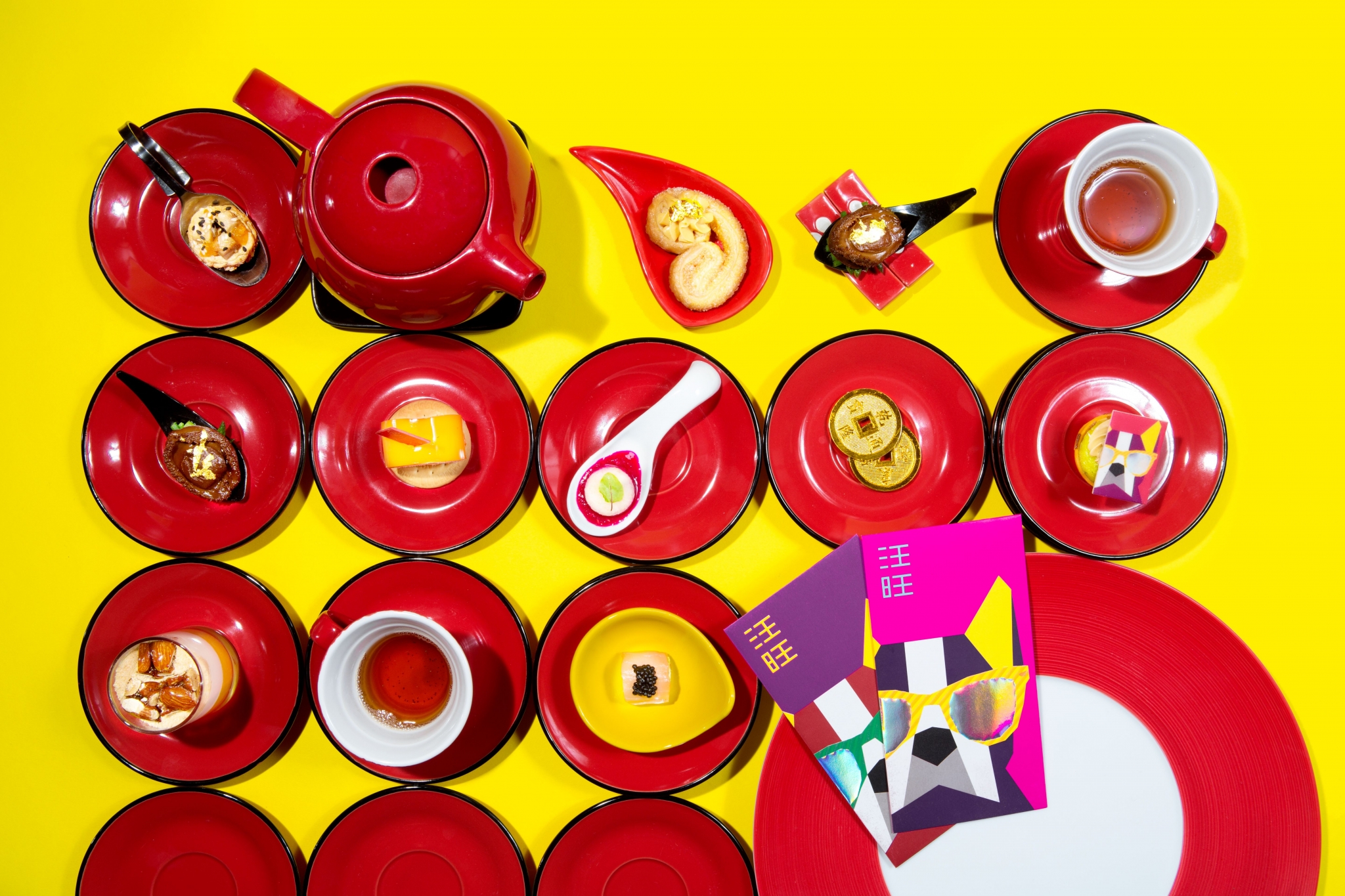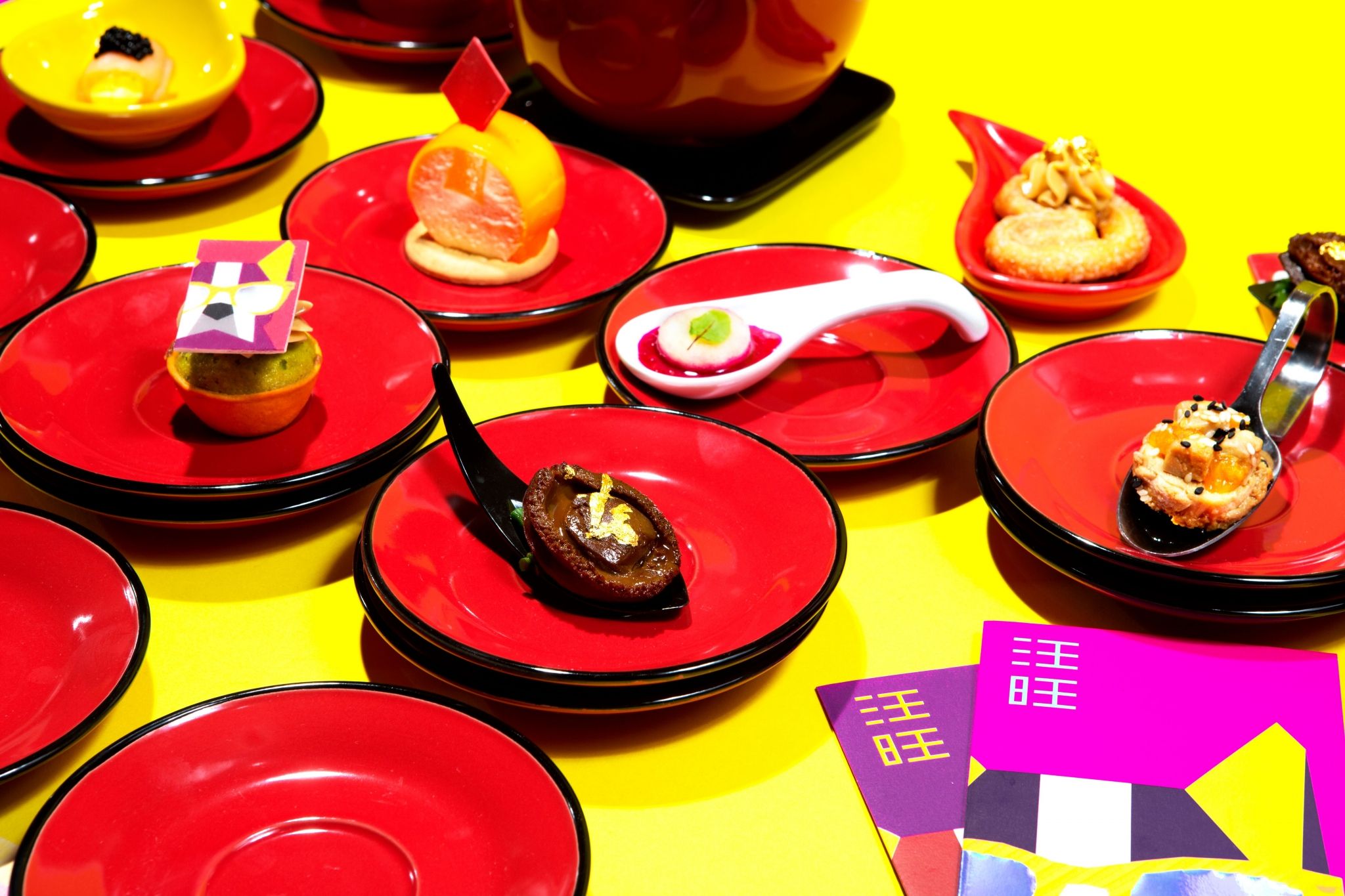 RING IN CHINESE NEW YEAR AT WOOBAR
With 3 special festive cocktails!
The Roselle Tea and Beefeater gin-based cocktail
Roselle Room
mixes sugar syrup
, lime juice and pineapple juice, giving guests a remarkably refreshing boost to the palette with its well-balanced sweet-and-sour combination.
Looking for a challenge? The
Spice Me Up
is the cocktail to try, as it is seasoned with Sichuan spices. The mixologists also added in Bourbon whiskey, Campari and Fair Acai berry liquor, as well as fig juice and yuzu syrup, charming guests with the right amount of sweetness and spiciness.
Last but not least, as a toast to the festive traditions, the mixologists use the symbol of fortune, Kumquat, as the key ingredient for the third cocktail,
Kumquat Fever
. Together with fresh lemon juice, Martell VSOP and brown cacao, this drink will keep guests indulged in the sweet and warm festive mood.
Available at WOOBAR from January 8, 2018 until February 28, 2018 for HK$145 per cocktail.
All prices are subject to 10% service charge.
For enquiries or reservations: +852 3717 2889 / Woobar.hk@whotels.com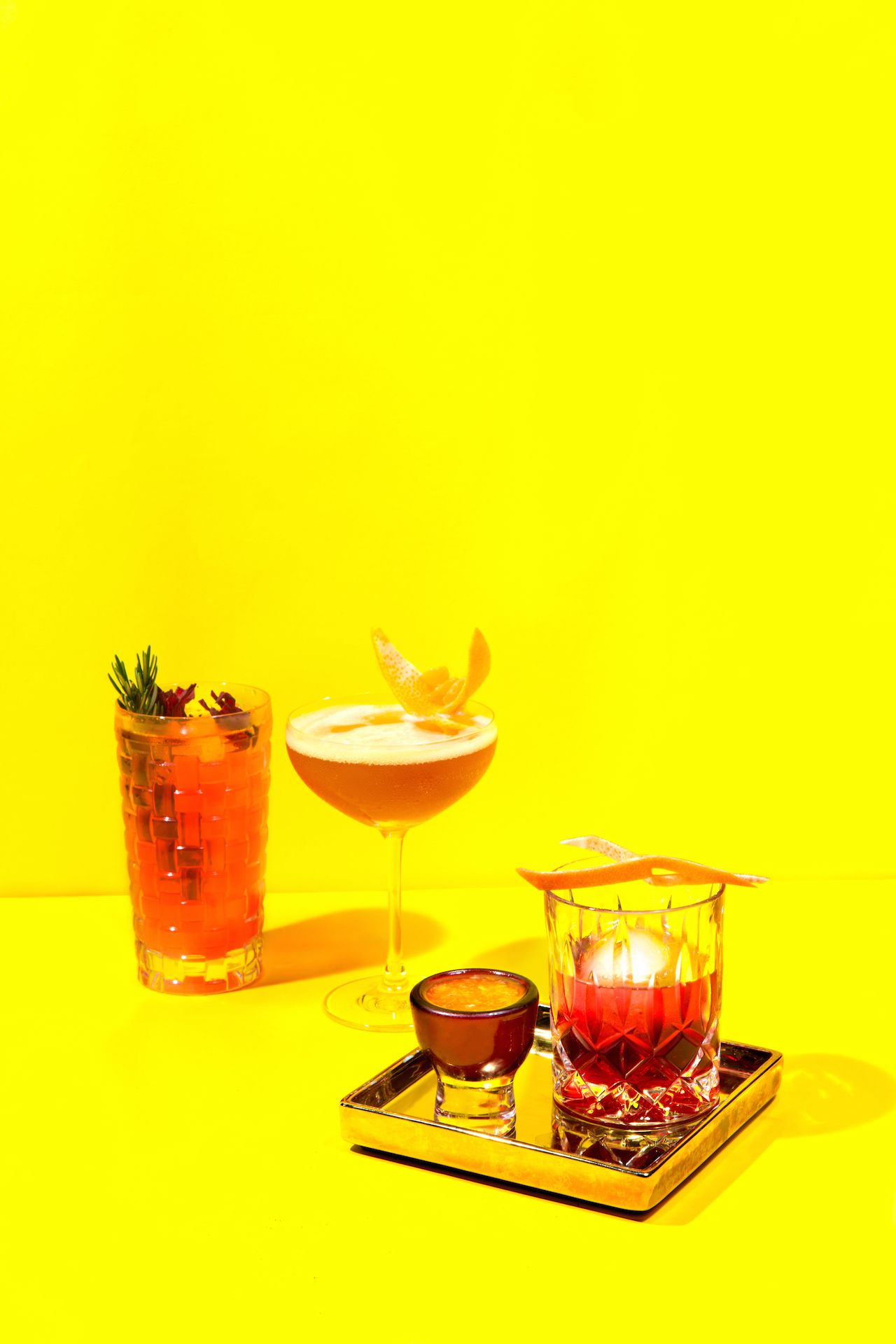 KICK-OFF THE YEAR OF THE DOG AT SING YIN
Chinese New Year festive menu
Speaking of the best dining venue for Chinese New year Celebration, Sing Yin Cantonese Dining is definitely is one of the top picks. Chinese Executive Chef Johnny Chan has created an exquisite menu of 8 innovative Cantonese dishes as a symbol of blessing to his guests, which is available during lunch and dinner for all to enjoy.
As such feasts have always been vital to Chinese, it only makes sense for the restaurant to use the finest ingredients to celebrate, such as abalone and sea cucumber. So Chef Chan in particular selected South African fresh abalone, sea cucumber, oysters and seasonal vegetables to make his work of art – braised whole south africa abalone with sea moss, dried oyster and seasonal vegetables. Other recommendations include: sauteed prawns and crispy prawns with vegetable, and the sauteed scallops with cordyceps flower and elm fungus.
From February 16 to March 2, 2018, the festive dishes are available from HK$108 to HK$668 per serving in the afternoon and evening. All prices are subject to 10% service charge.
For enquiries or reservations: +852 3717 2848 / singyin.hk@whotels.com