BID WITH A W TWIST!
BID FOR THE LOWEST AND WIN OUR DAILY SURPRISES!
Mixing things up with a W twist is what W Hong Kong loves to do, this festive season, we're doing daily giveaways for our Wechat fans with a twist!
Unlike the usual bidding game, we're gifting daily surprises to our Wechat fan that bids the LOWEST UNIQUE NUMBER.
e.g. Jane and Marvin bids for 98, while Peter bids for 100. Peter becomes the daily winner with the lowest unique number! Simple as that!
What's the best part?
It's FREE, so bid whatever number you want and you could be the lucky winner of our daily surprise for free!
What can you win?
Our daily surprise ranges from WOOBAR afternoon tea set, Kitchen lunch buffet to one night stay in W Hong Kong!
BID WITH A W TWIST begins at December 1, 00:00 and ends at 23:00 each night.
Head over to our wechat @W_hongkong or scan the below and bid away!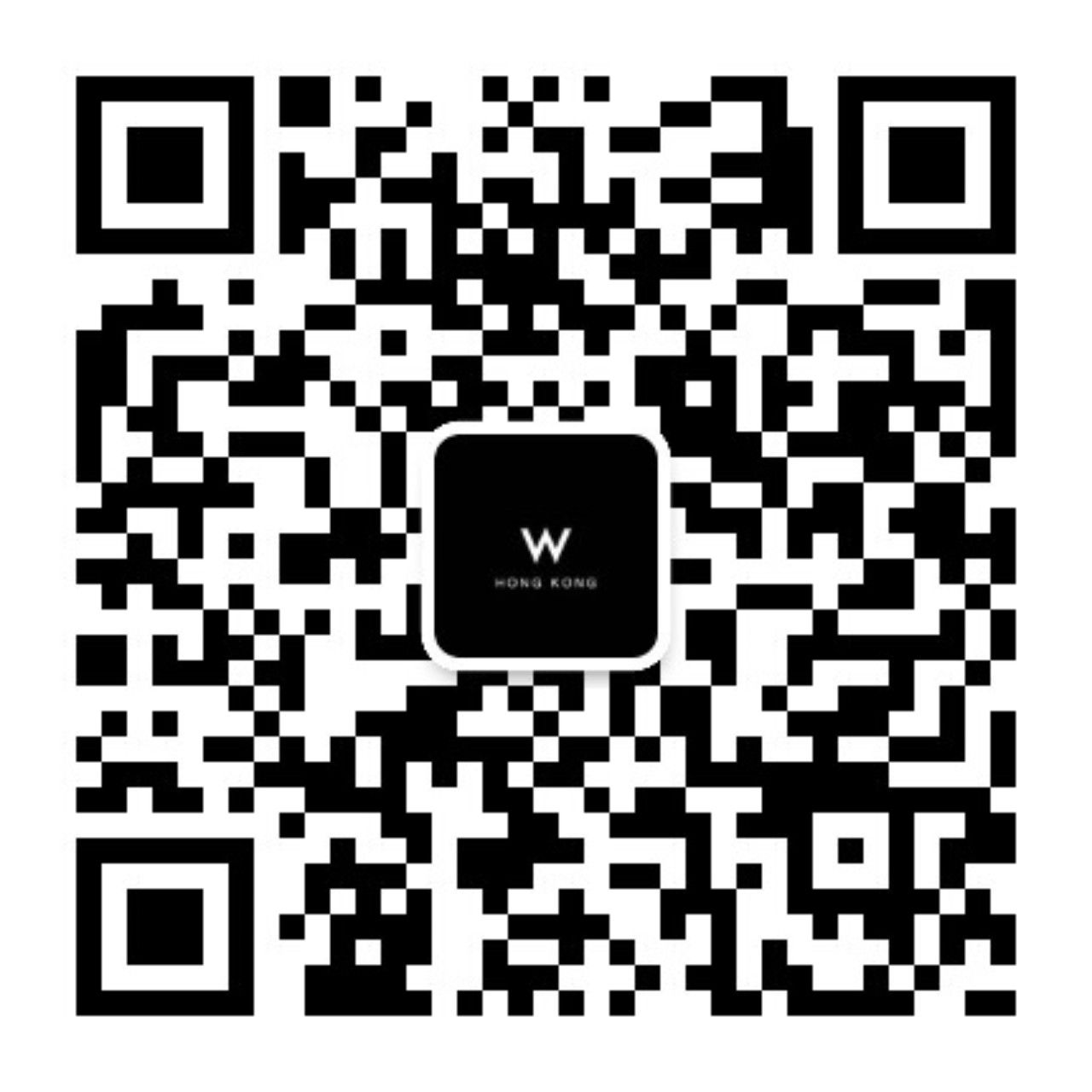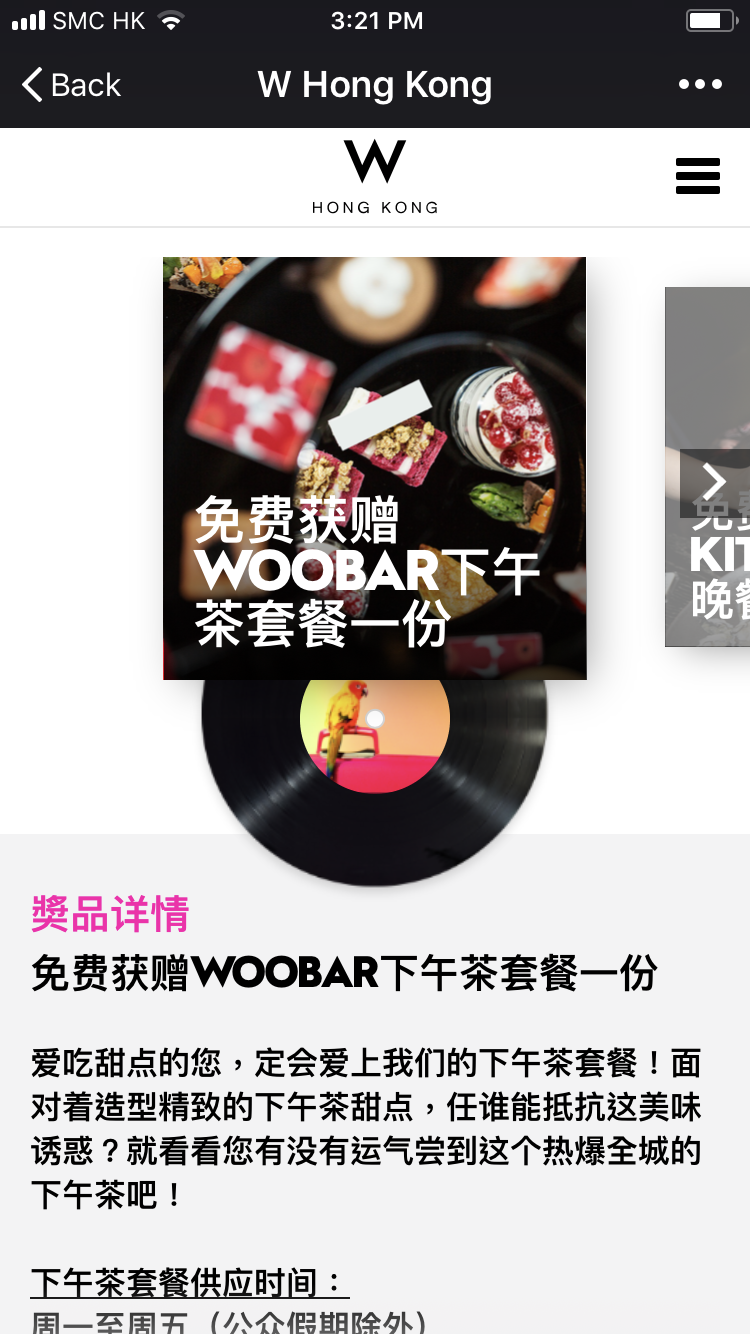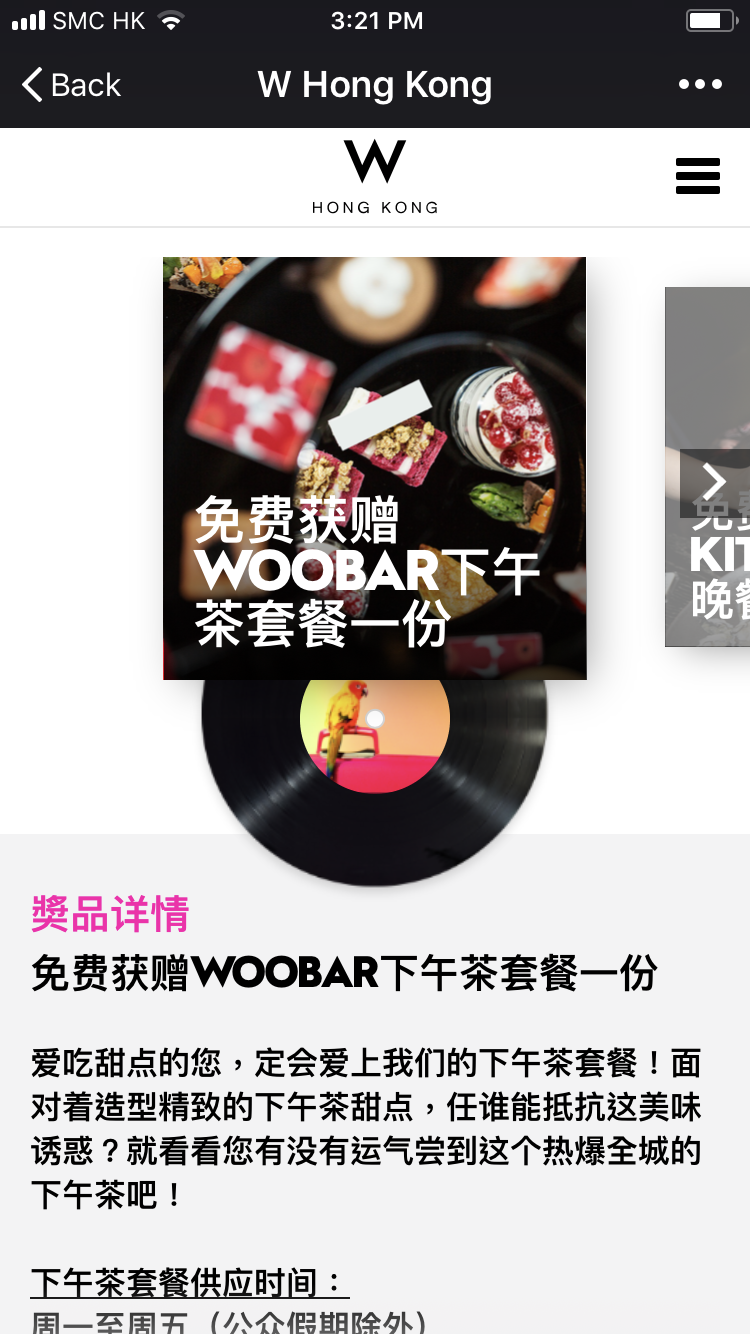 HOW TO PLAY
Head over to W Hong Kong's official wechat account @w_hongkong
Type the trigger word "xmas" in the chat box
Once you have received the campaign message, enter your best bid! (Minimum bid is 1 and no limit to the maximum bid, while we do not accept decimal places such as 23.4)
You will receive an auto message once a valid bid is made
Make sure to visit our campaign page on wechat to check if you've won and enter the bid game each day!
Terms and conditions
The campaign period starts from 00:00 on December 1, 2017 until 23:00 on December 24, 2017 (GMT+8).
Participants need to participate in the game to be eligible to receive the daily surprise. Redemption period varies for each gift and is indicated on the specific prize T&C in the wechat campaign.
Participants must redeem the prize before expiry date and time, otherwise, the prize will be forfeited.
Each e-voucher can only be redeemed once.
All participants will have the chance to win and redeem each prize each day during campaign period.
Mobile device must be running ios7 or Android4.33 and above in order to run the game. W Hong Kong disclaims all and any liability for the provision of any incompatibility incurred or network issue impacted to the game result.
All information provided by the participant must be true and correct, and not illegally obtained or stolen from a third party.
The prize cannot be redeemed for cash or any other services, and cannot be used in conjunction with other promotional offers.
W Hong Kong disclaims all and any liability for the provision, quality or nature of any third party product or services accepted by participants, if participants are using a false name or false accounts in any of activities, or to disrupt or manipulate any program activity.
Participants are deemed to have accepted and agreed to be bound by all terms and conditions of the Campaign. W Hong Kong l shall have the right to remove the eligibility of participants who committed any violations, including participation in the Campaign with dishonest means, or submission of any impertinent content (including but not limited to content that is unlawful, harassing, abusive, threatening, harmful, obscene, tortuous, libellous, defamatory, invasive or otherwise threatens hatred to any third party), in which case the content will be removed without notice.
Participants may not dissent to the prizes given out by W Hong Kong. The prizes may not be transferred, refunded, exchanged for cash or other goods; In any case, W Hong Kong does not take any responsibilities for any problem, damages, or losses related to the prizes that given to the winners.
In the interest of fairness, the employees of W Hong Kong and their family members are not eligible for entry.
W Hong Kong reserves all rights for final decision, including revision of terms and conditions, prizes and other arrangement, without prior notice.
The English version of these terms and conditions are for reference only. In case of discrepancies between the English version and the Chinese version, the Chinese version shall prevail.
W Hong Kong reserve the right to change or terminate this promotion at any time without prior notice